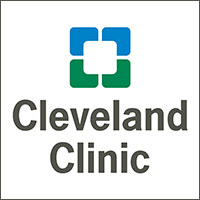 Cleveland Clinic set to increase minimum wage
STORY BY MICHELLE GENZ

Cleveland Clinic Indian River Hospital last week announced a hike in its minimum wage to $13 an hour effective March 29, with a goal of stepping up to $15 "over time."
The move will be a big help to the lowest-paid tier of the Vero hospital's 2,000 employees but could cause a ripple effect throughout the county and the region that might be problematic for some businesses.
The increase, which includes employees at Cleveland Clinic hospitals in Martin, St. Lucie and Indian River counties, could cause the nursing pool other healthcare enterprises draw from to shrink as Cleveland lures workers away from nursing homes and assisted living facilities, not to mention competing hospitals.
The move comes more than a year after an announcement from Cleveland Clinic headquarters in Ohio that promised a $15 minimum wage by 2020 for the "overwhelming majority" of employees systemwide.
Workers in Cleveland Clinic's Ohio hospitals and clinics got raises to $14 an hour in January 2019, within weeks of the announcement. Cleveland Clinic's hospital in Westin, Florida, also began phasing in a higher minimum wage and already is at $15 per hour.
The 2019 announcement came, though, before Indian River Medical Center and other Florida hospitals were taken over by Cleveland Clinic in an agreement that locked in existing pay and benefits for a year. As a result, the newly acquired Florida hospitals – in Vero, Stuart and Port St. Lucie – are behind in the phase-in of the higher wage.
In Florida, $12 an hour is the average wage for certified nursing assistants, according to the jobs website Ziprecruiter, which ranks Florida 49th lowest in the nation for CNA pay.
In Vero, though, the wage is even lower; $11 an hour is typical here.
Linda McHugh, head of Cleveland's human resources department, told the Cleveland Plain Dealer that positions at the lower end of the pay scale tend to have higher rates of turnover, and expressed hope the raise would stabilize those positions.
"Cleveland Clinic's vision is to be the best place to receive care and the best place to work in healthcare," said  Dr. Wael Barsoum, CEO of Cleveland Clinic Florida "Those two goals are intertwined, as caregivers are at the heart of everything we do. By taking care of them, we are able to better care for the patients we serve."
Last week's announcement here comes on the heels of a new fully paid maternity and parental leave benefit throughout the Cleveland Clinic system. The new benefit allows for a total of 12 weeks of paid leave for mothers following childbirth, and four weeks of paid parental leave for the other parent.
Florida's minimum wage now stands at $8.56. In November, voters will have a chance to pass an amendment to the state Constitution that would raise the Florida minimum wage to $10 an hour in 2021, with a $1 hike every year after that to reach $15 by 2026.
In July, a measure passed by the U.S. House would raise the national minimum wage to $15 by 2025, a year sooner than the proposed state amendment. But the bill has languished in the Senate.
Advocates of the increase say the current minimum wage is not enough to live on. Those opposed to raising the minimum wage say it will cost workers their jobs when businesses not able to bear the extra expense close.
The Cleveland Clinic Indian River raise appears likely to affect other  nearby healthcare entities.
Lawnwood Regional Medical Center in Fort Pierce said it had raised its minimum wage to $12.50 last September.
Sebastian River Medical Center, the county's only other hospital, did not respond to requests for comment on the increase. But the demand for entry-level nursing assistants extends to nursing homes, assisted living facilities, rehab centers and home health services.
At Isles of Vero, an assisted living facility, the starting pay for CNAs is $11, with those additionally trained as medical technicians starting at $12. Cleveland Clinic's raise is "a whole 'nother dollar," said Jennifer Mallamaci, business office manager at the Isles.
Other workers earn even less: kitchen staff starts at $9.50. She said any effort to match Indian River's minimum wage would affect the facility's budget.