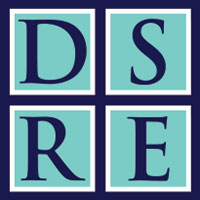 Dale Sorensen Real Estate, largest brokerage in county, has record year
STORY BY STEVEN M. THOMAS

Dale Sorensen Real Estate had its best year ever in 2019 with more than $800 million in transactions across the three-county region where it operates, including well over $500 million in Indian River County, making it by far the largest real estate brokerage in the county in terms of both dollar volume and number of transactions.
According to figures from the MLS, Sorensen's four offices in Indian River County handled 1,350 transactions that totaled $508 million, up nearly 10 percent from 2018, when the company did $465 million in business here. That averages out to 26 transactions and nearly $10 million a week, in season and out, year-round.
Transactions in Brevard totaled $249.3 million in 2019, up 25 percent from just two years before when the number was $200.1 million. St. Lucie sales were $14.2 million in 2019, down about $2 million from 2018.
Besides the $771 million in sales recorded in the MLS in the three counties, Managing Partner Dale Sorensen Jr. says an additional $44 million in sales didn't show in the multiple listing service because they were of new construction, outside the three-county area or simply not listed on the MLS, bringing the company total to $815 million, the biggest number ever for an Indian River County-based brokerage.
Sorensen and his top managers attribute the company's success last year to a collaborative management style, a strong coaching program and a kind of internal momentum in which success breeds success as newer agents are inspired by and learn from a stable of successful top producers.
"Dale has a philosophy of a management team, rather than one person," says Jim Goldsmith, regional managing broker. "We have titles but there is a lot of overlap. We all share responsibilities and have each other's backs and it has been very, very good."
Under the evolving management style, agents who have legal questions or need help handling a client or figuring out how to land a listing or close a particular sale can turn to multiple senior people. If one manager doesn't have the exact expertise needed, they know who does and can send the agent to the best person to provide assistance.
"It's a really great support structure to know that we can all pull from each other to help the agents," says Katie Keltner, who manages two offices in Brevard County.
Coaching is another key to the company's success, according to Sorensen.
Goldsmith conducts weekly coaching sessions for groups of agents and meets one-on-one with those who ask for individual attention.
"I have worked with a lot of agents over the years," Goldsmith says. "Everyone gets fired up and ready to go at one time or another, but it is the ones who keep that level of enthusiasm and stay with it that achieve success.
"One of the reasons a lot of the coaching really works is because the agents who seek out coaching know they're going to see me every week, or every other week, and they sure don't want to sit in that chair and have nothing to report. It provides a good, healthy accountability to help them achieve their goals."
In addition, "successful agents are willing to share with other agents," says Pat Mays, managing broker for the two Sorensen offices on Vero's barrier island. "We had a listing symposium recently with a panel of top agents. Jim asked the panelists questions and they shared their strategies with all the other agents."
And just being around agents who are doing tens of millions of dollars in sales inspires newer agents, according to Sorensen. "Levels elevate levels," he says. "There is no doubt that being around successful people helps others be successful. At our listing meeting last week, agents presented 20 something new listings and 40-some transaction sides. That is so motivating!"
"Being in those meetings helps you to see, wow, if they can all do it, I can do it too," says Goldsmith. "And you can ask those people questions and learn from them."
"The agents feed off that energy," says Keltner. "It gets them excited to come in and train and ask questions."
As other island brokerages have been sold to or merged with larger firms, Sorensen says there are no plans to sell his family's company – even though he says he is approached on a weekly basis by suitors.
At the same time, he says he doesn't expect to expand beyond the St. Lucie/Indian River/Brevard area where Dale Sorensen Real Estate currently operates. "We are focused on expansion within the area we serve," Sorensen says, pointing out there is plenty of room for growth.
In Indian River County for instance, Sorensen has a dominant 17.5 percent market share, far more than any other company, but "that means there is 82.5 percent that we don't have," says Sorensen.
Sorensen and his management team are equally focused on growth in the booming Brevard County housing market, which is much larger than the market in Indian River County.
Founded in 1978 in a small office on Beachland Boulevard by Dale Sorensen Sr. and Matilde Sorensen,
Dale Sorensen Real Estate has grown dramatically in recent years to include 232 agents working out of eight offices spread between North Hutchinson Island in St. Lucie County and the city of Cocoa in Brevard County. It also operates satellite sales centers in the Sea Oaks community on the Island and Oak Harbor on the mainland.