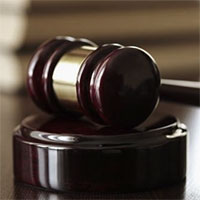 Home-health nurses accused of theft from elderly remain free
STORY BY LISA ZAHNER

No real progress has been made since prosecutors plead- ed in court two months ago to speed up the trial of two home-health nurses accused of stealing more than a half-million dollars from an elderly John's Island couple, so a jury can hear the case while the 88-year-old victim in the alleged crime is still alive.
Sophia Monae Shepherd (aka Sophia Brown) and Chiquita Lashae McGee have been charged with serious felonies – exploitation of the elderly for $50,000 or more, and scheme to defraud a financial institution.
But McGee and Shepherd, both arrested in early 2018, remain free on bond with lax release conditions as they await trial on charges that could carry up to 60 years in prison.
The nurses are accused of stealing $543,000 from John's Island residents Alfred and Michelina "Aline" Martinelli, using the couple's money and credit to pay for gambling junkets, stays at the Plaza in Manhattan and other hotels, cruises, luxury items, jewelry and clothing from Neiman Marcus and the Ralph Lauren store, plastic surgery procedures and even the rental of a Rolls Royce Ghost.
Alfred Martinelli – retired CEO of the Penn Central Corporation – died on Jan. 17, 2018, just shy of his 90th birthday, leaving his 88-year-old widow Aline as the key witness against Shepherd and McGee.
Aline Martinelli, who court records say "resides in a nursing home and is disabled," asserts that neither she nor her late husband authorized the women's extravagant expenditures.
On Aug. 22, Assistant State Attorney Lev Evans filed a motion asking Judge Dan Vaughn to put the women's cases on a fast track to trial in early 2020 under a provision in Florida Statutes that allows the court to expedite cases involving elderly victims.
When that motion was finally heard on Dec. 4, Vaughn said he would rule in writing on the scheduling matter within a few days, but Evans said he's seen no such order.
He plans to ask Vaughn again next week to impose an expedited trial schedule on the defense attorneys.
Since the December hearings, no new notices scheduling depositions of potential witnesses have been filed by the defense.
McGee's attorney, Assistant Public Defender Dorothy Naumann, told Vaughn she has been prioritizing cases involving defendants who were incarcerated. Naumann, part of the defense team for convicted killer Michael David Jones, had been on McGee's case for months but at the December hearing said she had just met her client. Naumann suggested that she could possibly be ready to go to trial in August or September.
Shepherd is being represented by private defense attorney Robert Stone, who was more amenable than Naumann to getting the case on track for trial this spring – possibly in April or May. Though the trials will be conducted separately, the lawyers said it made sense to collaborate on depositions and other trial preparation.
Indian River Shores Public Safety officers investigated the case, but Chief Rich Rosell said he had no comment at this time on the delayed prosecution.