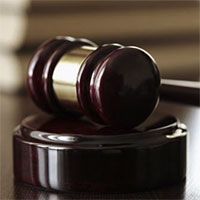 Mystery public-records lawsuits plaintiff strikes again
STORY BY RAY MCNULTY

The mystery plaintiff who filed public records lawsuits against the school district and Sheriff's Office in December is now taking the City of Vero Beach to court, too.
According to the plaintiff, identified only as "John Doe aka saveverobeach@gmail.com" in all three court filings, more such lawsuits are planned.
"Obviously, I cannot say who the next lawsuit will be filed against," the plaintiff said in an online interview with Vero Beach 32963, adding that "more are currently being drafted and another will be filed soon."
The anonymous plaintiff said he will not reveal his identity until he's done filing lawsuits to compel government officials and agencies to provide the public records he seeks.
The third lawsuit was filed last week against the City of Vero Beach and City Clerk Tammy Bursick for public records connected to her city-issued cellphone.
The suit also sought the August billing statement for another city-issued cellphone assigned to City Councilwoman Laura Moss.
Ten of the 11 counts in the lawsuit claim Bursick, as custodian of the city's records, denied or refused to fully provide billing statements – including logs of all calls and text messages from her cell phone – requested by the plaintiff.
The plaintiff states in the lawsuit that he submitted from Oct. 24 through Oct. 29 a series of requests to the city for Bursick's phone records for the period between December 2018 and August 2019.
The plaintiff filed similar lawsuits last month against the school district and Sheriff's Office, asking a judge to order both agencies to provide records he requested under Florida's public records law.