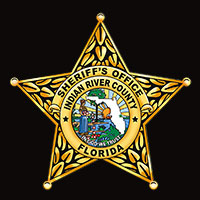 Sheriff Loar: 'This guy is lying to you'
STORY BY RAY MCNULTY

Sheriff Deryl Loar flatly rejected a mystery plaintiff's claim that the public records lawsuits filed against the Sheriff's Office and school district last month were not politically motivated.
"This guy is lying to you," Loar said of the plaintiff, who identified himself only as "John Doe aka saveverobeach@gmail.com" in the court filings. "He's being disingenuous when he tells you he has no political motives."
Loar said he believes the plaintiff is working – alone or in tandem with a political ally – to defeat Sheriff's Maj. Eric Flowers, the candidate Loar has endorsed to succeed him as the county's top law enforcement officer.
According to Loar, the anonymous plaintiff filed 320 public records requests with the Sheriff's Office between Sept. 17 and Jan. 9, and "all of them were directly related to Eric Flowers."
Loar said he also found it curious that retired Sheriff's Capt. Chuck Kirby, who also is running for sheriff, showed up at the Sheriff's Office on Nov. 13 and used a money order to pay for some of the records requested by saveverobeach@gmail.com
"It certainly makes you wonder," Loar said.
Kirby admitted he has corresponded with the plaintiff via email and did make a payment for some of the records requested, but he denied that he was "John Doe" and said the plaintiff is not working for him.
He said he didn't know the plaintiff's identity.
"He thought the Sheriff's Office was trying to find out who he was, so he sent me an email and asked me if I'd drop off a money order for him," Kirby said. "It was for $15, I think. It wasn't for much.
"But that was before he filed the lawsuits and this all blew up."
Kirby said he would not file lawsuits anonymously, adding, "If I've got something to say, my name is on it."
Two weeks ago, the mystery plaintiff told Vero Beach 32963 in an online interview his decision to take the Sheriff's Office and school district to court was not a political venture, and that Flowers' name being included in both lawsuits was little more than coincidence.
"Eric Flowers is not the common thread," the plaintiff said, insisting that he was not trying to derail Flowers' candidacy, despite the fact that most of the public records being sought in the two lawsuits are directly related to Flowers' communications.
The plaintiff said he filed the lawsuits because he has serious concerns about how local government officials and agencies conduct the people's business, particularly when it comes to providing the public records needed to hold them accountable.
He said officials and agencies have too often resisted or refused his requests, and that some of them were rude and hostile when he persisted.
Told of Loar's remarks, the plaintiff remained steadfast in his assertion that his motives are pure.
"There is no political connection," he said in another online interview last weekend. "People here are so afraid of questioning officials, and some officials think they are demigods.
"I received an email last night from someone threatening me," he added. "It's not the first and I doubt the last. Then there are always a few people who email me with supportive messages."
Loar said the Sheriff's Office will "vigorously defend" itself against the lawsuit, which also names him and Flowers as defendants.
"Hell, yes, we're fighting it," Loar said, adding that the Sheriff's Office has hired attorneys Wayne Evans and Marc Sugerman of the Allen, Norton & Blue law firm in Tallahassee to represent the agency, Loar and Flowers.
Evans serves as general counsel for the Florida Sheriff's Association and produces for its members a webinar detailing the public's right to see government records as mandated by state law.
Loar said he has had two employees working full time to respond to the mystery plaintiff's requests and that many of the records requested have been provided.
"I think we're caught up," he said.
However, Loar said the Sheriff's Office is unable to provide all the records the plaintiff seeks because "some are so obscure that we don't have a record for them."
The plaintiff said his "intentions are noble" and that his experiences reveal the Sheriff's Office "picks and chooses" which records it is willing to provide.
"Why they won't simply provide the records, instead of wasting tens of thousands of taxpayer dollars in attempting to fight an established Florida law, is on them," the plaintiff said. "I will always stand up for my rights, even if those who are sworn to protect those rights will not."