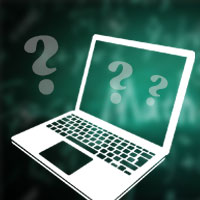 Traditional classrooms or virtual school? Family decisions loom
STORY BY GEORGE ANDREASSI

Public school students have until Friday to decide whether to return to school on Aug. 10, despite the COVID-19 pandemic, or participate in virtual learning programs at home via computer. Virtual learning can be completely online or linked to in-school class schedules and activities.
A survey conducted last week found 52 percent of parents plan to send their children to their traditional school, Schools Superintendent David Moore said Monday during a Facebook live presentation.
Roughly 18 percent expect to enroll their children in Indian River Virtual School for the entire fall semester, Moore said. Another 18 percent intend to home school by computer for at least the first nine weeks.
Just 56 percent of parents indicated they are comfortable with the health and safety measures being taken for the upcoming school year, Moore said. A total of 3,319 parents responded to the survey.
"That 56 percent is concerning to us," Moore said. "We need to continue to work through and develop what those measures are and inform our teachers and our community how we will all be trained in order to ensure a feasible safe reopening of schools.
"With those provisions in place, we feel we will be able to open schools and keep children, faculty and staff safe," Moore said.
But Moore acknowledged a dramatic increase in the spread of COVID-19 could trigger another shutdown of schools.
Health officials reported Monday a total of 17 Indian River County residents have died from COVID-19, 63 have been hospitalized and 953 have tested positive.
"If we get to a substantial spread and the situation continues to worsen, then we would not have Option 1 available," Moore said. "If it continues to worsen, we know we will have to rely heavily on Option 2 and Option 3."
Option 2 is the Indian River Virtual School for the first semester, Moore said. A teacher conducts online classes during the regular school day and students participate via their computers from home.
Option 3 is a transitional model for at least nine weeks, Moore said. Students work through class material at their own pace on their computer and district teachers provide support.
Depending on how they feel about health conditions at the end of the nine weeks, parents could return their students to traditional school, or continue with home schooling via computer.
Health and safety training for school staff will be conducted the week of July 27, Moore said. Training for parents will be conducted the week of Aug. 3.
Students returning to school will receive two weeks of training on the safety protocols and procedures, Moore said.
Parents with questions should contact their school principals, Moore said.
"This is a fluid situation and it continues to change," he added.