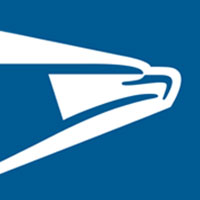 Vero Beach postal employee tests positive for COVID-19
STORY BY LISA ZAHNER (Week of July 23, 2020)

Getting stuck in a long line at the post office used to just be a pain in the neck, but in the age of COVID-19, it could be a bit risky as the virus has made its way to the main Vero postal hub in the 1500 block of U.S. 1.
"The U.S. Postal Service has learned that an employee at the Vero Beach Main Post Office tested positive for the Coronavirus Disease 2019 (COVID-19)," said spokesman David Walton on Friday. "We are in the process of reaching out to the local public health office and will follow the guidance they provide. 
"We believe the risk is low for employees who work at the Vero Beach Main Post Office, but we will keep our employees apprised as new information and guidance becomes available."
The postal service did not release this information proactively, but confirmed it after a reader tipped off Vero Beach 32963 reporters. Walton would not elaborate beyond the confirmation, so it's unknown if the employee worked in close contact with customers at the counter, sorting in the back or delivering mail.
"Specific employee medical information must be kept confidential and may only be shared in very limited circumstances. Therefore, the Postal Service cannot share the name of the employee who tested positive for COVID-19 or further specifics of his or her medical condition," Walton said.
Walton also sent Vero Beach 32963 a packet outlining all the safeguards the postal service is taking to maintain operations, which describes enhanced cleaning, social distancing and the requirement "that non-public facing Postal Service employees wear face coverings while at work, when proper social distancing cannot be achieved or maintained."
Despite that supposed requirement, local postmaster Paul Folsom said Friday that employees are not required to wear masks or face coverings inside the post office in Vero Beach and neither are customers. "But most people are wearing them for protection," Folsom said.
Folsom also said that the COVID-19 situation is not delaying mail delivery here.
When customers call to report a problem with mail delivery service, it's difficult to get through to Folsom, as callers are routed through an automated system. After the system asks for a ZIP code, it plays a message explaining why mail could be three to four days late. That message says mail delivery has been impacted by COVID-19 and that they are working on getting back on schedule.
But Folsom said that message does not apply to Vero Beach. "That's not true, there are no delivery issues. When you call that number that's a national line, so you get a national message."
Two high-volume postal customers – the city and county utility departments – said their mail is flowing regularly. Indian River County Utilities Director Vincent Burke confirmed that customers' utility payments have been arriving on time. "To my knowledge, we have not seen any delays in the postal service. We do get mail delivered each day here at our mail stop and to date staff has not seen any delays," Burke said.
Vero Beach Finance Director Cindy Lawson said the city is also receiving a steady stream of customers' utility payments. "The city picks up mail from its P.O. box and receives mail delivered to City Hall. We haven't noticed any delays in mail delivery so far," Lawson said.
Walton relayed official federal agency opinions that mail and package delivery is not only fully operational but also safe. "Although the virus can survive for a short period of time on some surfaces, both CDC and the United States surgeon general have indicated that it is unlikely to be spread from domestic or international mail, products or packaging," he said.
Staff writer Ray McNulty contributed to this report.