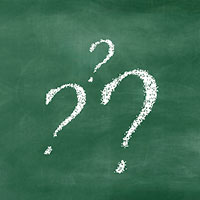 How will public school work when classes resume Aug. 10?
STORY BY GEORGE ANDREASSI

As Indian River County public schools prepare for students to return to their classrooms Aug. 10, the outstanding question is how this will work during a continuing COVID-19 pandemic.
Will some students attend classes mornings and others afternoons?  Will students actually go to their classrooms every other day?
While resuming traditional school routines would be ideal, Superintendent David Moore said the district plans to devise a blend of classroom instruction and virtual lessons to meet the needs of students and their families.
"This continues to evolve over time," Moore told the School Board during a May 26 workshop.
"Our goal is to return to a traditional Monday through Friday experience as best we possibly can, adhering to the [Centers for Disease Control] recommendations that will be in place at that particular time."
The district is surveying parents about how the virtual learning system worked after the pandemic closed campuses for the last two months of the school year, Moore said. The input will be used to improve the system for the new school year.
The School Board will discuss the survey findings and plans for the new school year during its June 9 and June 23 meetings, Moore said. The reopening plans will be sent to parents in early July for their input.
"We will design criteria by school that will allow us to implement the CDC recommendations, which would allow us to return to a sense of normal, whether it be a combined day, a split day or an every other day model," Moore said.
The district may institute split-day schedules so that half the students report in the morning and the other half in the afternoon, Moore said.
A school's student body could also be divided so half the students attend class in person every other day.
During the time they are not in the classroom, the students would work on virtual lessons on their computers at home, Moore said.
Moore also discussed progress on his update of the district's Strategic Plan, including the goal of all the district's schools achieving an A rating within five years.