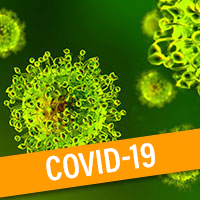 Increased testing produces surge in COVID-19 cases
STORY BY LISA ZAHNER

Widespread testing, isolating infected people and diligent contract tracing. Those three things are no silver bullet, but they are an important aspect of keeping COVID-19 at bay in Vero Beach – and more controllable than whether people stay home, wear masks or comply with social distancing.
In terms of testing, Indian River County did a terrific job over the past month.
State officials tasked the Indian River County Health Department with testing 2 percent of the county's population during May. The department itself only tested a tiny fraction of that 3,000-person target, but between the two hospitals, clinics, the Florida Air National Guard and private labs, the county exceeded the goal, with more than 3,900 people tested.
Everyone was hoping that a testing blitz would prove that Indian River County was safe from COVID-19. Instead, all that testing resulted in a record 27 new cases over the past two weeks, including our worst day yet last Sunday with five new cases.
We started May with 92 cases and entered June with 133 – a 44 percent increase. We turned the page on May with an all-time high of 25 active COVID-19 cases in eight nursing homes and assisted-living facilities. Also, a 69-year-old man died this past week, bringing the county's death toll to 10.
We do not know if the man was a resident or staffer at a nursing home or assisted-living facility because that report is only updated once a week on Friday evenings, and his death was first reported on Saturday.
Pretty soon, we will have to wait a whole week for the fine-grain local details of the county's COVID-19 situation. When Gov. Ron DeSantis moves Florida to Phase Two reopening, the Health Department's self-regulated reporting requirements ease greatly.
"In an effort to keep Florida residents and visitors safe and aware regarding the status of the virus, the Florida Department of Health will continue to issue this update every day through Phase One of Florida's reopening plan. Once the state moves into Phase Two, the Department of Health will provide this update once per week," the Health Department said.
This week, the emergency management press releases began combining COVID-19 information and hurricane preparedness as Florida transitions into the 2020 Atlantic Hurricane Season with two named storms already in the bag. Weather has temporarily closed some outdoor drive-through testing centers, and the potential for summer storms is changing the way Cleveland Clinic is handling testing, too.
Monday night the hospital announced: "With hurricane season beginning, COVID-19 testing at Cleveland Clinic Indian River Hospital will no longer be offered at the Drive Through Tent. Effective June 1, testing will be performed by appointment only in the Patient Pavilion, between 7 a.m. and 3 p.m., Monday through Friday."
What has not changed but needs to is that testing is still open only to people with symptoms – not to asymptomatic people who want to be tested as a precaution.
"Anyone age 16 and over who has a fever and respiratory illness (such as cough, runny nose, sneezing) or any patient with a fever and gastrointestinal illness (such as diarrhea, vomiting) is eligible for testing," the hospital said.
Indian River County is behind the times on testing criteria, despite having plenty of testing capacity.
This week, two asymptomatic people in an assisted-living facility tested positive thanks to widespread testing that probably prevented a major outbreak and even saved lives of residents. 
Nearly 4,000 tests and a month later, we know that COVID-19 is still in our community and we know travelers from the New York area and other hot spots are not being quarantined.
The barrier island 32963 ZIP code fortunately made it one more week without a new case, holding at nine cases.
Opening up testing to asymptomatic people is the next logical step to keeping our community safe while reopening our economy with confidence, and to keeping the coronavirus under wraps on the barrier island and beyond.