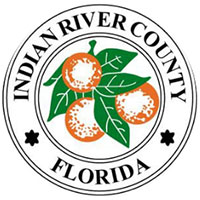 Susan Adams, three others win re-election without opposition
STORY BY GEORGE ANDREASSI

County Commission Chairwoman Susan Adams topped the list of four officials who won re-election without opposition.
Adams automatically won a second four-year term in Commission District 5 after no other candidate qualified for the ballot by the deadline at noon, Friday (June 12).
All but one of the 20 candidates who qualified for the ballot in the upcoming elections is a Republican.
Also winning re-election without opposition were Property Appraiser Wesley Davis, Supervisor of Elections Leslie Swan and Clerk of the Circuit Court and Comptroller Jeffrey Smith.
However, the county's 119,678 voters have a chance to pick a new sheriff, the tax collector, two county commissioners and two school board members during the Aug. 18 primary and nonpartisan elections.
The four Republican candidates for sheriff in what looks to be a highly  competitive race are Sheriff's Major Eric Flowers, former Sheriff's Capt. Chuck Kirby, Indian River Shores Public Safety Director Rich Rosell and Fellsmere Police Chief Keith Touchberry.
The winner of the Republican primary will face Deborah Cooney in the Nov. 3 general election.
Cooney closed the primary to non-Republican voters by qualifying for the ballot as a No Party Affiliation candidate.
The other Republican primaries and nonpartisan elections are open to all registered voters in Indian River County.
The Republican primary for tax collector pits incumbent Carole Jean Jordan against her former top assistant, Brenda Bradley.
The race for the District 5 county commission seat is another competitive one. 
Three Republicans are running: Indian River Shores Vice Mayor Bob Auwaerter, real estate appraiser Stephen Boyle and Vero Beach Vice Mayor Laura Moss.
In Commission District 3, former county Fire Rescue Capt. Joe Earman is challenging incumbent Tim Zorc.
Zorc's wife, School Board Chairwoman Laura Zorc, is being challenged for re-election in District 3 by former Sebastian River High School Principal Peggy Jones.
In School Board District 5, Brian Barefoot, a retired college president and financial expert, and Alla Kramer, wife of county Republican Party Chairman Jay Kramer, are running for the seat being vacated by Tiffany Justice.