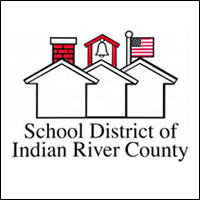 Black achievement plan approved by the School Board
STORY BY FEDERICO MARTINEZ

Aiming to reduce the achievement gap between black and white students, the School District will eliminate out-of-school suspensions, begin preparing black students for advanced classes and rigorously hold principals and teachers accountable for student success
The initiatives are part of an updated African American Achievement Plan unanimously approved by the School Board on Feb. 25. "I'm excited," Superintendent David Moore told the board. "This is the first opportunity to move from planning to implementing.  This is a united plan to move us forward as a district. A plan that speaks to equity. A plan to ensure that every student has the same opportunities."
Moore and his top administrators created the updated plan, which is now aligned with goals adopted by the district's equity committee. It also puts school officials on a clearer path to meet the requirements set forth in a 52-year-old federal desegregation order that the district has labored under since the 1960s.
Board member Jacqueline Rosario applauded Moore and his administrators on the updated plan, after efforts to improve and implement the plan floundered for several years under the leadership of former Superintendent Mark Rendell.
"The same people who worked on this have been with the district for years," Rosario told Moore. "The only difference is Dr. Moore. Nothing has changed, except for you. You have made a big difference in a short time.
"I mention this, because I just want to recognize the difference of having good leadership. This should have been done a long time ago, but wasn't, because we didn't have that leadership."
Moore said some of the achievement plan initiatives are already being implemented, but other parts will be added during the 2020-21 school year.
Under the plan, African-American students will receive mentoring to help prepare them for taking advanced classes, starting next school year.
Moore and board members say currently very few African-American students are encouraged to strive for or are admitted to honors programs in the district. Those that are often perform poorly because they aren't prepared for the coursework.
Another serious issue the updated plan tackles is the high rate of suspension for African-American students, who are suspended from school twice as often as white students, according to school records – often for infractions white students are not suspended for.
The district will eliminate out-of-school suspensions – except for the most serious cases – principals will be required to document when and why students are punished to make sure African Americans are not being discriminated against.
Since out-of-school suspensions will be eliminated, the district will need to expand it's current in-school suspension programs, officials said.
Principals are also being challenged to hire more African-American teachers, and teachers will be required to integrate more culturally diverse classroom lessons, Moore said.
The district has already created space on its website where the public can monitor the district's progress, or lack of progress, as well as that of principals, teachers and students, Moore said.
Moore said his administrators will continue to work on the plan and bring another updated version to the board for approval this summer.
Merchon Green, chairwoman of the district's equity committee, applauded the district's new transparency efforts and the updated African American Achievement Plan.
"It is a vast improvement from the initial draft," Green said. "I am glad that the district is taking this step toward transparency and accountability.  I am also glad that it is a fluid document, so it will continue to be fleshed out and improved. I look forward to seeing results."