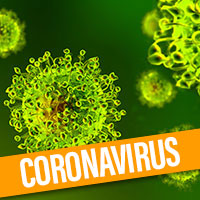 John's Island bridge player tests positive for novel coronavirus
STORY BY STEPHANIE LABAFF

Barbara "Pinky" Regan is known for her prowess at the bridge table, her love of gardening and art, and her generous spirit. As of March 19, the 84-year-old John's Island resident can add to her resume. She was one of the earliest 32963 residents to test positive for COVID-19.
While she's still weak, Regan is recovering at home and has a positive outlook; and her main concern is for anyone she may have unwittingly exposed to the novel coronavirus. As soon as she found out she had tested positive, she notified folks that she'd been in recent contact with.
At risk were her fellow bridge players. Regan played in bridge tournaments on March 9 at the Vero Beach Bridge Club, and March 7 and 10 at the Quail Valley River Club. It was the evening of March 10 that she began to feel ill.
"Bridge was probably the worst place for me to be. Fortunately, I hadn't been playing as much as I usually play because I was busy with guests," says Regan, who has not traveled abroad recently and does not know where she contracted the virus.
For Regan, there was never a question about making her diagnosis public. "I wanted people to find out from me so they could start thinking about where they had been and how they felt. It never crossed my mind not to tell people."
Taking the potential risk of exposure seriously, both tournament locations, along with the John's Island Club, have sent out notices to their members, suggesting that anyone who was in contact with Regan should self-quarantine at home for the next 14 days as recommended by the Centers for Disease Control.
"Everyone has been so supportive," says Regan. "They really appreciate that I let everyone know that I've tested positive. It's anyone's guess where I got it."
According to Regan, the first indication she was ill was exhaustion. She'd had a flurry of guests coming and going over the holidays and assumed that she had just been doing too much, and her activities had finally caught up with her.
"I didn't even have the energy to watch Netflix or read a book," she says.
As her condition worsened, she was glad that she already had an appointment scheduled with her doctor. Based on her lethargy and fever, the doctor tested her for COVID-19 on March 16; and on March 20, she was notified that she had tested positive.
Her friends had assured her that she couldn't have COVID-19 as they awaited the results, but Regan says she "was scared. I was hoping it wouldn't turn out to be the virus. Then it was a real wake-up call.
"I don't have a lot of information because they [the Health Department] are not giving me any. The Health Department called and talked to me. I had the impression that they were going to send a visiting nurse over; but no, they're not doing anything. I guess I'm just supposed to stay here at home and let it run its course," says Regan. At present, she's convalescing at home with her husband, Bill.
Her daughter, who was visiting last weekend, was being tested where she lives up north on Monday. Other than that, Regan isn't aware that anyone she's been in contact with recently is sick or plans to be tested.
Regan was pleasantly surprised by the support and well wishes she's received. One good Samaritan dropped off groceries; and while she hasn't had any interest in food of late, she was pleased to see some ice cream among the provisions.
Another young man dropped off flowers, saying that his mother was a friend of Regan and that he wanted her to know they were thinking of her.
She's heard from old friends and new, all less concerned about whether they were exposed and more concerned about how she was doing.
"I'm horrified they're not taking it more seriously," says Regan, showing signs of her return to health. "They're out walking around, playing bridge and stuff. I just want to hit them over the head.
"Hopefully, people will take COVID-19 more seriously now that they know someone who has tested positive."
No stranger to facing a scary medical diagnosis, Regan says that this event has tested her resolve more than any of the several times she's battled cancer. She is feeling better but knows she won't be going out for a while.
When she can leave her home, she is looking forward to getting back to the Garden Club and the Vero Beach Museum of Art, among other things.
At one point, Regan says she felt so awful she didn't care about anything. Now that she's feeling better, she wonders when it will all end and what the future is going to bring.
"This is terrible for the community. I don't know how we'll come back from this, but I think we'll all have to do it together."