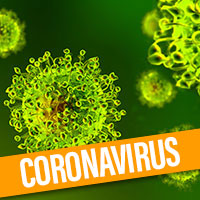 No new COVID-19 cases on the island in the past month
STORY BY LISA ZAHNER

Next Thursday will mark one month since the phased reopening of Florida, and over the past two weeks Indian River County has added 17 new cases to its tally of people infected with the novel coronavirus. As of press time, no county residents had died in the past two weeks.
Remarkably, there have been no new COVID-19 cases reported on the barrier island since April 27.
That's a testament to barrier island residents taking the threat of this global pandemic seriously, and abiding by smart recommendations on social distancing and wearing masks when they need to go out.
With travel restrictions beginning to ease, and visitors flocking to Vero because it's a safe, small town with a low infection rate, now is not the time to grow weary or bored of being on our best behavior.
Asymptomatic or pre-symptomatic people patients now account for up to 30 percent of transmissions of the novel coronavirus, so public health officials say it's safest to act as if everyone has COVID-19.
Despite the reopening, people in high-risk groups are still encouraged to stay home except for essential trips out. Indian River County is the seventh most senior county in Florida with a median age of 52.9 years, and 32963 tops that at 68.1 years.
The fact that only nine island residents have tested positive since this journey began is heartening to be sure. Hopefully we can support local restaurants, shops and services while maintaining that low infection rate in the coming weeks and months.
On the nursing home and assisted-living front, more than 3,000 residents and staff at local facilities and communities were tested over the past two weeks, as state officials ordered all licensed facilities to test everyone before May 29. As of press time, no new outbreaks had been reported, but four facilities still had active COVID-19 cases.
The Florida Air National Guard has been in town administering COVID-19 tests among our most vulnerable residents. Assisted by paramedics from Indian River County Fire-Rescue, teams are working their way through more than two dozen facilities testing residents and staff and caregivers.
The Visiting Nurse Association is also working with the Health Department to test people with mobility issues who would have trouble getting out to be tested for COVID-19.
Overall, Indian River County is now on track to surpass its goal of testing at least 2 percent of the county's population during the month of May, but this should not be a one-off frenzy of testing to meet a single state mandate. Widespread frequent testing of those most at risk for exposure, and diligent contact tracing are powerful tools to keep residents safe.
If the number of positive tests remains low as the number of tests performed continues to increase, that will surely give island residents greater peace of mind about resuming their "new normal" lives.
Scientists say they've got some promising leads on medications with good outcomes for COVID-19, and up to 10 different vaccines are being mass-produced and tested.