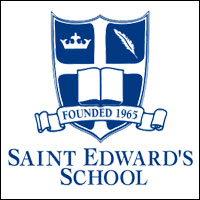 2 more students at St. Edward's School have tested positive for COVID-19
STORY BY GEORGE ANDREASSI (Week of November 19, 2020)

Two students tested positive for COVID-19 at St. Edward's School during the week of Nov. 1 through Nov. 7, school spokeswoman Monica Jennings confirmed Thursday.
A Lower School student who tested positive for the virus has already returned to class, Jennings said. An Upper School student who tested positive is due back next week.
No other students or staff members were directed to quarantine after Health Department officials determined no one at the private school met the criteria for close contact, Jennings said.
So far, the barrier island institution has had four students, a teacher and a counselor test positive for the virus since the school year started on Aug. 20. Altogether, 32 students have been directed to quarantine, all in September or October.
"The [health and safety] protocols put in place have been instrumental in the very low number of quarantine directives," Jennings said.