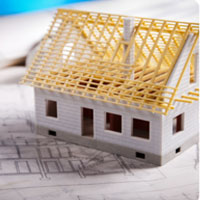 900-home subdivision coming next to Vero Beach outlets
STORY BY RAY MCNULTY (Week of November 5, 2020)

A Coral Gables-based real estate developer is preparing to turn up the volume on the county's building boom.
The Kern Company has submitted to the county's Building Division plans to transform a former citrus grove west of I-95 into a 900-home development called "Venetian Grove."
The plan calls for 570 single-family homes and 330 townhouses to be built on 231 acres owned by Terrapin Partners LLC, based in Waterford, Connecticut. The listed address for the property, which is immediately south of Vero Beach Outlets and east of the Verona Trace community, is 9400 8th Street, but the entrance to the community would be off State Road 60 at 98th Avenue.
"We're in the permitting process, and we hope to have our permits by the springtime," Melissa Henry, the developer's project manager, said last week. "This property has been on-and-off in the works with different owners for years.
"The property became available again, and the owner now has assessed the market, sees the success they've had across the street at Verona Trace and is ready to move forward."
Henry said she has talked with several builders, but no decision has been made. She said the community will not be age-restricted and probably will include some amenities.
"We usually leave that decision to the builder, but it's Florida," Henry said, "so you're probably going to have some kind of clubhouse and a swimming pool."
The developer's pre-application, filed in April, was for 758 housing units – 510 single-family homes and 248 townhouses – but the application was revised last summer to increase the number of units.
The likely reason for the increase can be found on The Kern Company's website: "With the exponential population growth in Florida, the need for residential housing is rising."
The website states that the company has more than 30 years of experience in the "brokerage, acquisition, entitlement and disposition of commercial and residential land." It is currently engaged in residential, commercial and mixed-use projects in New Smyrna Beach and Jacksonville.