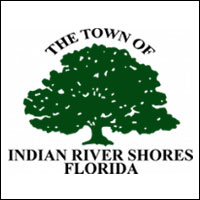 The Shores, Vero seem headed for court over reuse water
STORY BY LISA ZAHNER (Week of November 26, 2020)

The Town of Indian River Shores and the City of Vero Beach appear to be headed for court to litigate their disagreement over what Vero charges Shores customers for reuse irrigation water.
Shores Town Manager Joe Griffin said Friday he had no progress to report in negotiations with Vero City Manager Monte Falls. The two parties have until mid-January to resolve a complaint filed on Sept. 23. 
Attorney Paul Berg filed the case asking the court to determine whether Vero breached its 2012 water-sewer franchise agreement with the Shores by refusing to reduce the town's reuse irrigation water rates to match a 2018 Indian River County Utilities rate reduction.
The franchise agreement clearly states that rates charged the Shores shall be tied to county rates – terms brokered by former Vero city manager Jim O'Connor, and former Shores mayor Tom Cadden when the county and the city were both competing for the Shores' utility business. Negotiations were dragging on and O'Connor wanted to close the deal.
Cadden seemed particularly focused on reducing the high rates Vero was charging Shores residents and communities for the reuse water needed to keep lawns green and golf courses lush. Responding to that concern, O'Connor undercut the county's proposal by offering to match county rates on reuse water.
With that settled, the Shores entered into a franchise agreement tying the town to Vero's water utility system until 2027.
Then in 2018, the Board of County Commissioners voted to drastically reduce reuse water rates for county customers. Effective Jan. 1, 2019, it slashed county reuse water rates from 67 cents per 1,000 gallons to 21 cents per 1,000 gallons.
Vero water-sewer director Rob Bolton claimed Vero did not need to reduce the Shores' reuse rates to match county rates, however, arguing that the county's rate is for "non-pressurized" water delivered to customers who have "interruptible service." The county does not have a pressurized reuse water rate.
The city, however, delivers pressurized water to the Shores, guaranteeing a steady flow and a certain volume. So while Shores officials want town residents to benefit from the 21-cent rate, Vero insists the county does not have an applicable category and there is no apples-to-apples comparison.
The Shores in 2019 put Vero on notice it was in breach of contract, but no lawsuit was filed at the time. In the Sept. 23 suit, Berg alleges the Shores has suffered real harm from the city's actions, which gives the town and its residents the right to request declaratory judgment and receive an award for damages.
The suit has not yet been served on Vero's mayor or city manager. Berg said the law allows a delay of up to 120 days before the summons must be served, giving Vero and the Shores a chance to work things out informally.
The Shores town council tasked Griffin with hammering out a deal with Falls, but as of Friday Griffin said he had "nothing positive or negative to report."
Berg pointed out that the Shores has three new Town Council members, and Vero just had an election filling two open seats on its City Council, so the parties need to get direction from the newly constituted elected bodies on how to proceed.