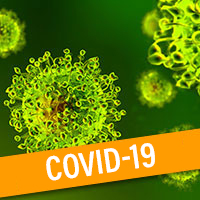 COVID-19 cases on island set new one-week record
STORY BY LISA ZAHNER (Week of October 29, 2020)

The barrier island reported a one-week record of 15 new coronavirus positives in the seven days leading up to Monday press time.
New COVID-19 cases in Indian River County jumped this past week by 183, the largest number in one week since mid-August.
The county case count, however, was still not as bad as June and July, when about 350 residents per week were testing positive.
But the hike in the numbers – in the absence of a large increase in testing – was troubling. This was the sixth straight week with new cases topping the 100 mark.
Those testing positive for the virus here were still skewing younger, with only a handful of new cases reported among the community's oldest and most vulnerable people in nursing homes and assisted living facilities.
Recognizing the downward trend in outbreaks from these facilities, Gov. Ron DeSantis has expanded visitation to reunite family members and loved ones.
Up until this week, the number of new hospitalizations had remained below 10, but as of Monday evening, 17 COVID-19 patients had been admitted for treatment in the hospital in the past week, and 60 percent of the county's intensive care unit beds were full. 
News of outbreaks in schools continued to trickle out, with the public schools reporting that a total of 34 students and six staff members at 16 public schools have tested positive since school resumed in August, and that a total of 580 students and 16 staff have been quarantined at the public schools.
Private and charter schools are not captured in those numbers.
With cases increasing and the island's population set to swell over the next month as seasonal residents open their winter homes, it's probably not a great time to pretend the virus has magically disappeared, or to slack off on the recommended preventative measures of social distancing, mask wearing and frequent hand washing.