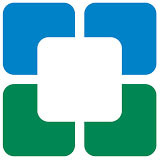 New electronic records system adds to woes of patients calling Cleveland Clinic physicians
STORY BY MICHELLE GENZ (Week of October 22, 2020)

The launch of a new multimillion-dollar electronic health records and communication system recently rolled out by Cleveland Clinic-owned physician practices in Vero and Sebastian has been marred by incoming calls being sent into lengthy hold queues, often ending with the patient being disconnected.
Others who managed to get through left messages that were never returned – including one to the Cleveland Clinic complaint line.
One appointment made by phone and confirmed with three reminders – including two via the MyChart patient portal that is part of the new Epic software –  had disappeared from the books without a trace when the patient arrived at the office ready to be seen.
"It's not like I really want a colonoscopy, but this is ridiculous," said one patient, who after three weeks of trying, still hadn't been able to book the procedure.
The problems are due to password-enforced firewalls between departments imposed by Epic and related workflow changes that "crisscrossed" tasks, according to Cleveland Clinic Indian River COO Dr. Ralph Turner.
He gave the example of physician referrals or authorizations, actions that lead to getting an appointment or having a prescription altered, that Epic changes from a clinical function to an administrative one.
That scramble from one realm of a doctor's practice to the other left too few of the right people to deal with answering the phones. "Everybody was having to do somebody else's job," Turner said.
"It's still in the process of getting squared away," Turner said last week. He added that his team "managed to get it under control" around Oct. 1, but there was still "a matter of getting other folks thoroughly trained." That includes 26 people hired in a recent job fair to ease the situation.
"We knew we were acquiring the Cleveland Clinic version of Epic, but we didn't look deep enough to see that it would actually change our workflows from clinical to administrative just by moving job functions across the system," said Turner.
In addition to filling the 26 vacancies, the hospital has also created two senior leadership positions – a director of ambulatory operations and a director of ambulatory nursing operations – to make sure adequate staff is assigned to both administrative and clinical tasks.
"We sincerely apologize for any delay in accessing care that patients may have experienced," Dr. Greg Rosencrance, president of Cleveland Clinic Indian River, told Vero Beach 32963 in an email.
"Electronic medical record implementations require a significant investment of resources, training and time," Rosencrance went on. "While the transition to Epic will ultimately have substantial benefits for patients, the initial implementation has been challenging.
"We have identified opportunities for improvement and have begun to make changes that will allow for more effective processes. However, we will continue to refine those processes in order to most effectively deliver patient care."
While phones were not technically the problem, Cleveland Clinic is working on integrating Indian River into its regional appointment center that currently serves its Weston Hospital in Broward County. The center is expected to begin taking Indian River calls in December, with Martin Health's physician practices channeling calls to the center at a future date.
"That's one of the things that Epic does for us," said Turner. "It allows establishing appointments across the enterprise to be a standardized process."
One phone that continued to function during the rocky period – and apparently rang off the hook – was that of Marybeth Cunningham, chairwoman of the Hospital District Board. A strong advocate for Cleveland Clinic in the takeover of Indian River last year, Cunningham said she shared with Turner the "many" complaints she fielded over the first weeks of the Epic installation that began in mid-September.
"I am hoping they will be fixed soon," she said. She called the hold times and other problems "a dissatisfier" for patients as well as physicians' offices. She said the nature of the problems went "directly against [Cleveland Clinic's] philosophy."
That philosophy is expressed in Cleveland Clinic's motto: "Patient First" – small comfort for someone trapped in last place in a lengthy telephone hold queue.
"I'm glad they're taking accountability for the issues, but let's ensure they are fixed," Cunningham added.
The much-anticipated Epic installation, estimated to cost up to $15 million, is considered part of Cleveland Clinic's commitment to provide the hospital with $250 million in capital improvements in its first 10 years, a promise written into the takeover agreement which went into effect in January 2019.
"Epic will be a great tool when fully implemented," said Cunningham. "To be able to have all records for a patient across all doctors, including specialists, would be wonderful."
Cunningham added that she hopes one day the electronic records system could be expanded to community clinics like Whole Family and Treasure Coast Community Health.
"All records, all visible," she said.
The Indian River hospital's existing medical records software, E-Clinicalworks, was adequate, Turner said, but did not integrate with the rest of the Cleveland Clinic enterprise.
Epic, on the other hand, has been part of Cleveland Clinic for nearly two decades. Once the Vero installation is complete – with ambulatory or walk-in services completed, there is still the hospital inpatient and emergency departments due to be upgraded next year – doctors and patients will be able to share data from here to Abu Dhabi, the system's farthest-flung hospital.
The ambulatory phase of the rollout involved Cleveland Clinic Indian River's Health and Wellness Center, the Welsh Heart Center and the Scully-Welsh Cancer Center, along with the health system's primary care and urgent care centers on Oslo Road, at Pointe West and in Sebastian.
Planning began in January for a Sept. 15 rollout. Undeterred by the COVID-19 pandemic, staff began holding weekly meetings of senior leadership beginning in June that included the hospital's director of IT, Brian Myszkowski; Dr. Lori Posk, an internal medicine physician who is also board certified in clinical informatics; and Emma Brandon, director of nursing informatics.
With the coronavirus still active, leaders knew the bulk of the training process would have to be done virtually as opposed to "elbow-to-elbow," as Turner put it. That training – which involved caregivers using their computers to watch an online instructor maneuver through the various Epic screens – ended Oct. 3, but caregivers here can still use a virtual "playground" to practice tasks on made-up patient accounts.
"I think our caregivers are amazingly resilient in their ability to adapt to this change," said Rosencrance. "It's been quite remarkable, frankly, given the circumstances and given everything else that's going on around them, with COVID and ... the anxiety that creates in the community."
Not that the snafus weren't stressful. As the phone and appointment problems surfaced, elbow-to-elbow help advanced to over-the-shoulder.
"There were lots of people standing behind everyone at a computer," noted the patient whose appointment had disappeared in the system.
For that patient, the earliest the office could schedule another appointment was more than a month later.
"I took it and told them to switch the visit to telemedicine," the patient said. "At least I won't waste another trip over there."