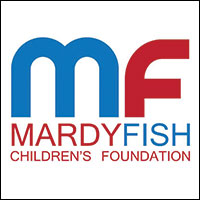 No daily tickets for this year's Mardy Fish tennis tournament here
STORY BY RAY MCNULTY (Week of October 15, 2020)

No daily general-admission tickets will be sold for the $10,000 Mardy Fish Children's Foundation Tennis Championships, which starts Monday at The Boulevard Tennis Club.
Spectators for the weeklong men's professional tournament, which has been played in Vero Beach since 1995, will be limited to sponsors, box-seat holders and as many as 80 randomly selected Boulevard members to accommodate social-distancing recommendations during the ongoing coronavirus pandemic.
According to Tournament Director Randy Walker, club members, who will be admitted free, must sit in the bleachers on the west side of the stadium, directly across the court from sponsors and box-seat patrons.
There will be no seating available on the clubhouse deck, where temporary risers were used in past years.
Walker said a total of 150 spectators – approximately 35 percent of the venue's capacity – will be able to attend the tournament at one time. They will not have their temperatures taken before entering the facility, but they will be asked to wear masks and socially distance.
"Unfortunately, because of COVID, it's almost a private event, but at least we're able to put on a tournament," Walker said. "This is the foundation's biggest fundraiser."
Walker said Boulevard members must submit their names to the club, which will use "some type of lottery" to award tickets. He said tournament officials need a record of who attended the event each day, "so we can contact trace if we learn that someone has tested positive for COVID."
Players will have their temperatures taken when they arrive on site, and they'll be asked to "socially distance as much as possible and not hang out at the club," Walker said, adding that three courts at the north end of the property will be reserved for practice sessions and pre-match warmups.
As of Sunday, only 15 players had committed to the rescheduled tournament – usually held in late April and early May, the event was postponed because of COVID-19 – but Walker said he's hoping to fill a 32-player singles draw and 16-team doubles draw.
The singles champion will earn $3,000, but because this year's tournament will not be sanctioned by the United States Tennis Association or International Tennis Federation, players will not be awarded rankings points.
"This isn't like past years, when players followed the USTA Circuit and you knew they were coming here," Walker said. "We've got to get the word out and recruit players, and that's what we're doing. Right now, though, we don't know many we'll end up with."
Walker said he expects the tournament to return to its spring date and be fully sanctioned next year.