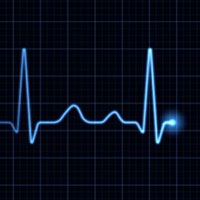 School Board wants electrocardiograms for student-athletes
STORY BY GEORGE ANDREASSI (Week of October 1, 2020)

Hundreds of student-athletes in Indian River County's middle and high schools may soon undergo annual electrocardiograms as part of preseason heart exams aimed at preventing sudden cardiac deaths.
"We have had a child die, at least one in our district because of this," said School Board member Teri Barenborg during the Sept. 22 School Board meeting. "The onus is on us to do something about it."
Schools Superintendent David Moore said he would issue a directive outlining how the district will handle the ECG screenings until the School Board can review an official policy.
District officials will also seek a funding source to cover the $20 annual ECG screening fees for student-athletes who cannot afford to pay, Moore said.
Middle schools are about to begin their athletic programs and high schools are preparing for the winter sports season, so it's a good time to start the ECG screening program, Moore added.
Parents will be offered a chance to opt out of the ECGs after two School Board members expressed reservations about making the heart screening mandatory.
The ECGs are part of heart exams offered by Who We Play For Inc., a Cocoa Beach-based nonprofit whose mission is to eliminate sudden cardiac death in the young through heart screenings.
Currently all Vero Beach and Sebastian River high school student-athletes are offered the option of undergoing the ECGs, said Evan Ernst, executive director of Who We Play For. So far, football players have been the main participants.
The screenings uncover heart abnormalities in about 1 percent of the participants, Ernst said.
Hereditary heart defects found in some student athletes have led to the testing of close relatives that also uncovered the potentially lethal conditions.
A 17-year-old Sebastian River High School football player, Kamaree Jevon Lyons, died in September 2018 after playing basketball during an open gym night. An autopsy showed he had cardiomyopathy, a heart muscle disease.
School Board member Jacqueline Rosario said she wanted the ECG screening to be mandatory.
"I certainly don't want to miss any opportunity of offering heart screenings for our students," Rosario said. "This is just a wonderful opportunity to save lives.
"I wish we would make it mandated because giving the option doesn't actually stress how important it is," Rosario said. "I think every child's life could be at stake."
But board Vice Chairwoman Mara Schiff said she was conflicted about making the ECG screening mandatory.
"I'm torn because I really do see it both ways," Schiff said. "I would like my child to have that, but I don't get to say that for another parent who may have an objection. I don't think I can tell them they must."