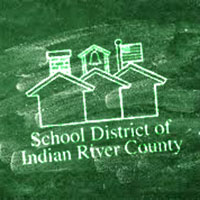 School District reports more ordered to quarantine for COVID-19
STORY BY GEORGE ANDREASSI (Week of October 1, 2020)

An Indian River Academy staff member tested positive for COVID-19 and four other teachers and 14 students were directed to quarantine, school district officials said Monday.
It was the largest quarantining of a school's staff since public schools reopened Aug. 24 and the first COVID-19 case reported at the elementary school in South Vero Beach.
School officials said the campus was being disinfected and sanitized so Indian River Academy could open Tuesday.
A Vero Beach High School student also tested positive for COVID-19 last week and 35 classmates who had come in close contact were directed to quarantine, the school district reported Sept. 22.
Overall, a total of 17 students and four staff members in 12 different public schools have tested positive for COVID-19 since Aug. 24, records show.
Authorities have directed 309 students and five staff members to quarantine since schools reopened, records show.
In addition, a teacher at St. Edward's School tested positive for COVID-19 and 24 students were directed to quarantine earlier this month.
Schools Superintendent David Moore said teachers have generally not been required to quarantine if one of their students tests positive for COVID-19 because they wear personal protective equipment and can stay 6 feet away from the students.
"Having that mask on significantly reduces the number of people that are being quarantined," Moore said in an interview on Sept. 22.
"It comes down to the social distancing measures we have in place and the amount of time any individual is in close contact to that particular student," Moore said. "Typically, [teachers] have the opportunity to control their space."
It was unknown Monday how the four quarantined teachers at Indian River Academy came into close contact with the infected teacher at the school.
Meanwhile, the schools are preparing to start the second quarter on Oct. 12 by welcoming back a wave of 2,000 to 3,000 students who had been engaged in virtual schooling at home via computer, Moore said.
"This next three weeks will be very difficult," Moore told the School Board on Sept. 22.
"We really want to get our students back into a level of comfort back inside of our schools."
"It is a herculean effort to get it done and you double and triple that when you're trying to get it done to meet everyone's needs," Moore said.