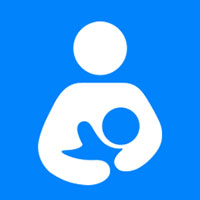 Study of county's high infant mortality rate enters final phase
STORY BY MICHELLE GENZ (Week of October 8, 2020)

A $60,000 study into Indian River County's historically high infant mortality rate is entering its final phase, just as economic hardship from the coronavirus pandemic threatens to derail recent improvements here, one health official said.
Last week, the leaders of 18 county agencies looking closely at infant deaths joined a Zoom call to discuss ways to better serve the families suffering those losses and proposing ideas to prevent infant deaths in the first place.
The Fetal and Infant Mortality Review, a public health strategy that dates to the 1980s and was last used in this county more than a decade ago, is often taken as an indicator of the health of the community at large. The FIMR, as the study is known, is endorsed by the American College of Obstetrics and Gynecology as well as the March of Dimes and Federal Maternal and Child Health Bureau.
"FIMRs aren't usually done in such a small community," said Andrea Berry, CEO of Indian River Healthy Start, the organization that coordinated the study along with the Health Department. Berry believes that smaller population means greater awareness of individual tragedies and, as a result, a larger response to the call to improve services.
In all, from 2014 to 2018, 70 babies died before their first birthday in Indian River County. Frequent causes were maternal complications of pregnancy; congenital or chromosomal abnormalities; unintentional injury; and complications due to short gestation or low birth weight. Three deaths were attributed to sudden infant death syndrome. In many cases, there were overlapping contributors to a single death.
Of those 70 deaths, the Health Department and Healthy Start selected 18 to study, searching for those with the most complete medical records and approaching the children's families with the extraordinarily difficult question: Would they be willing to revisit the circumstances surrounding their baby's death?
That meant discussing in some cases the family's own actions, lifestyles and health history. While their stories and data have been anonymized, the willingness of the mothers and families to participate was an act of great personal generosity, offered in the hopes of sparing other families the anguish they suffered.
Their stories deeply moved the study organizers, including Berry, who called the first phrase of the study "a heavy lift."
"I remember lying awake all night all weekend," Berry said, after speaking with a family whose baby was smothered by another child in the same bed.
Despite the wrenching subject matter, participation in the study by community health organizations was unusually high. Berry said facilitators who helped with a similar study in Palm Beach County were impressed by the number of attendees here – school leaders, law enforcement, hospital officials and others – who gathered last summer for the case review phase of the Indian River County study.
"When they came in and saw 30 people sitting around the table, they were flabbergasted," said Berry. "They said it is not usual that this many people care so much about the lives of infants and families. Trust that this is a great community."
That group delved into each family's medical reports and personal narrative and came up with themes and recommendations that the community action committee took up last week. Their job is to propose measures to reduce the number of infant deaths while caring for and educating families.
The committee will meet for a second two-hour session next week to consider how to implement their ideas and make their recommendations sustainable.
Within a month, Berry said, the full FIMR report could be released. But the report won't mark the end of the effort: Funding has already been approved to extend the study, adding new cases as they arise. "This is an active process," she said.
The committee is addressing the prevention of accidental deaths; gaps in services including for high-risk pregnancies; postpartum services to keep mothers in the healthcare loop after their babies are born; and extending the availability of bereavement support services, including two to three years after the loss.
As it stands, none of the 18 women interviewed received true bereavement counseling. "That was something that was very striking to us," Berry said.
Another area of focus is preconception care, not only to help mothers space out pregnancies with the use of effective contraception, but to make women aware that even a pregnancy not yet detected can be affected by things like poor nutrition, lack of exercise, smoking and vaping, and drug or alcohol abuse.
The importance of preconception care "can't be overstated," Packard told the group. Six of the 18 pregnancies studied in the FIMR were unintended, with two of those involving teenage mothers. Eight of the 18 women were not using birth control. Nationally, nearly half of pregnancies are unintended.
Many of the so-called social determinants of health – low income, crowded housing, or lack of education, for example – can affect the fetal and infant mortality rate. Berry says in the years following the 2008 recession, the infant mortality rate shot up in the county, reaching a peak in 2011 of 12.5 per thousand, nearly twice the state average. Black women have suffered the loss of an infant four times as often as white women in the county, state health statistics show.
Berry fears the current jobless rate and economic contraction due to COVID-19 could impact mothers and babies for several years to come, a concern that lends urgency to her efforts to put prevention programs in place.
Eleven of the 18 women in the study were on Medicaid at the time of their loss.
While 2018 had the lowest infant mortality rate in two decades in the county – 1.5 per thousand births – that may have been an anomaly. The rate averaged 7.3 per thousand births over the three prior years and stood at 5.6 per thousand in 2019. That was for all races; among Black infants only, the rate was a startling 23.6 per thousand. That compared to a state rate among Black infants of 10.9 per thousand. Officials often point out that because of the county's small population, it can be difficult to track trends.
One trend seems clear though: As far as prenatal care, the county has made significant headway, thanks in part to efforts like Healthy Start as well as the Partners in Women's Health program funded by the Hospital District and Cleveland Clinic Indian River Hospital.
"Prenatal care is up 9 percent from 2018 – that's almost a double-digit increase, and that's something we can all be proud of," said Sharon Packard, Indian River Schools' coordinator of mental health services and a recent addition to the board of Healthy Start.
As for high-risk pregnancies, Cleveland Clinic Indian River now has a fetal and maternal health specialist, Berry said, but it does not have a neonatal intensive care unit, or NICU, and babies born with problems often are transferred to other hospitals.
The group urged that the county "be more aware of those high-risk pregnancies and monitoring those challenges so we can be very strategic about how we put interventions for those moms," Packard said.
Berry would like to expand participation in the study and wants the committee to reach more mothers in mourning.
Along with recruiting more participants, Berry hopes for more thorough medical records to draw on. She wants to work more closely with providers to develop consistency in local birth records.
While Indian River is undertaking a major renovation to its maternity wing, plans still don't include a neonatal intensive care unit, which cares for critically ill newborns. Now, any such infants delivered at the Vero hospital must be transported to Tradition Hospital in Port St. Lucie, which has a six-bed Level II NICU; or Martin Health in Stuart, which has a five-bed NICU. Both hospitals are part of the Cleveland Clinic system.
For Level III care, the most intensive level of infant care in Florida, babies must be taken to Orlando, where Nemours Children's Hospital, which has a relationship with Cleveland Clinic Indian River, maintains 18 NICU beds.
Two other Orlando hospitals also have NICU beds: Florida Hospital for Women, with 102 Level III NICU beds; and Orlando Health's Winnie Palmer Children's Hospital, with 142 NICU rooms.