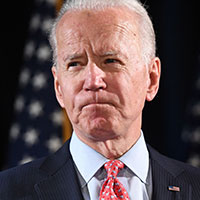 Wealthy ZIP codes go big for Biden – but not Vero island
STORY BY A STAFF WRITER (Week of October 29, 2020)

While former Vice President Joe Biden has raised far more money than President Donald Trump from donors who live in wealthy U.S. ZIP codes, Vero Beach barrier island residents have once again given the bulk of their campaign contributions to the Republican nominee, according to an analysis released Monday.
In ZIP codes with a median household income of at least $100,000, Biden outraised Trump by almost a three to one margin, $486 million to $167 million, in the period from April 1 to Oct. 14, according to records analyzed by the New York Times.
But in ZIP code 32963 during the same period, Trump outraised Biden by a similar margin, $1,503,722 to $576,508, the records showed.
The analysis of fundraising data looked at more than 25 million donations from April 1 to Oct. 14, merging Federal Election Commission filings from the campaigns of Trump and Biden, their joint operations with the Republican National Committee and Democratic National Committee, and data from the donation-processing sites WinRed and ActBlue.
The analysis does not include direct donations to the parties themselves, but it covers more than 90 percent of contributions to Trump, Biden and the committees directly linked to them, from $1 gifts to checks of more than $700,000.
Nationally, according to the analysis, Trump outraised Biden by $53.4 million in ZIP codes where the median household income was below the national average of $68,703, and the data indicated that preference for the GOP candidate held true in the less affluent areas of Indian River County as well.
In ZIP code 32960, which roughly equates to the mainland part of the City of Vero Beach, Trump raised $124,105 compared to $35,377 for Biden.  In ZIP code 32967, the area just north of Vero, Trump raised $133,504 compared to $51,704 for Biden.
In west Vero, ZIP code 32966, Trump raised $87,397 compared to $48,584 for Biden.  And in south Vero, ZIP code 32968, Trump raised $66,817 compared to $23,796 for Biden.