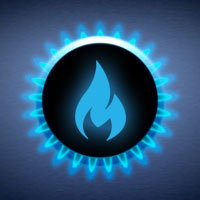 Natural gas won't be coming soon to Vero's barrier island
STORY BY LISA ZAHNER (Week of September 17, 2020)

Residents in Indian River Shores recently found questionnaires in their mailboxes asking if they would sign up for natural gas service if it was available, raising hopes a gas pipeline might be coming to the island soon.
But while Town Manager Joe Griffin said he had "heard there was a great response in the affirmative" to the survey, which was mailed to all residents of the barrier island, Florida City Gas said it currently has no firm plans or timeline for running gas lines down A1A.
The official statement said "Florida City Gas is actively exploring the potential for extending natural gas service to the barrier island. To gauge potential interest from the community, FCG mailed information and a survey to all island residents."
Spokesperson Bianca Soriano said FCG received a "strong initial response" from island residents. "That is a good indicator in helping us decide what is in the best interest of local communities and our company.
"If we decide to pursue the necessary approvals for this project, gas lines would likely be installed along the A1A corridor from Windsor south, serving the residential communities and the Central Beach business district, and then southward to at least the 17th Street causeway area," Soriano said.
Marc Seagrave, director of strategy and business development for FCG, said "if the project moves forward, there will be federal, state and local permits required."
Then "we expect it will take a year for the extension to the barrier island from the mainland after permits are approved, and then the overall project build in the island will most likely take three years," he added.
Seagrave said on the mainland, natural gas is generally available throughout the commercial areas in Fellsmere and Sebastian; in central Indian River County along U.S. 1; in Vero Beach business districts up and down U.S. 1 and east to west along SR 60; in the airport area; and in residential areas along Oslo Road.