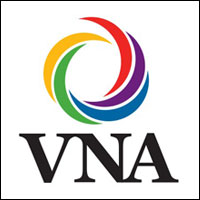 VNA to build new facility near hospital
STORY BY MICHELLE GENZ (Week of September 24, 2020)

In one of the most ambitious fundraising efforts in Indian River County's healthcare history, the VNA/Hospice of the Treasure Coast has moved a step closer to building a $12-million-to-$15-million facility that would further enable its mission of supporting in-home and institutional care while improving community health.
Last week, the Indian River County Hospital District voted to begin negotiations on a letter of intent that would allow the VNA to add a 10-acre parcel to its existing land lease at the site near the hospital where its Hospice House stands. On that extra land, the VNA proposes building a 45,000-square-foot, three-story operations center and a 10,000-square-foot medical education building that would be used by the healthcare community at large.
Leading the fundraising campaign would be Annabel Robertson, who on Oct. 1 will become the VNA foundation's executive director. A lawyer by training, Robertson previously served as executive director of United Against Poverty, an organization that last year raised nearly $8 million to transform a citrus packinghouse into a new 46,000-square-foot facility that will include a copay grocery store and a support center for people needing job training, life-skills training or emotional help.
If VNA's project goes forward as expected, the new construction would include an administration building for VNA offices currently housed in a district-owned building behind Cleveland Clinic Indian River Hospital. As proposed, the district would have its offices in the new building as well. 
The second part of the project would add a separate building available to the healthcare community at large to use for medical education, including ongoing training required of physicians and other providers. VNA hopes to raise enough money to build both structures at the same time.
Lundy Fields, CEO of VNA/Hospice, told district trustees at a Wednesday virtual meeting that the organization's fundraising team is "very confident they will be able to raise the funds for this project, given their history and what they've been able to raise in the past. It will be a tough row to hoe, obviously. But I think we have the resources."
The capital campaign is expected to begin in early 2021, with a 12-to- 24-month timeline. The project would be developed concurrently, said Pat Knipper, director of special projects.
Fields said if money were slow coming in, the organization would build the education building in a second phase.
"Ideally, we'd like to do them both at the same time. There's a lot of synergy in that and cost savings," said Fields. "But if we can't raise the funding for the entire project we would prioritize the operations building."
The community currently does not have a training facility for healthcare providers like the one proposed, according to District Chairwoman Marybeth Cunningham. Dr. Greg Rosencrance, Cleveland Clinic Indian River's president, expressed enthusiasm for such a center, within walking distance of the hospital.
In the district's lease with Cleveland Clinic, the health system has the right to veto a project proposed for district-owned land around the hospital, but Cunningham said Cleveland Clinic "fully supports" the VNA proposal.
"Dr. Rosencrance is excited about being able to bring experts down for training and have a facility to do that in," she said.
Currently the hospital has two training rooms inside its administrative suite, but they are only slightly bigger than typical conference rooms.
The new, much larger VNA footprint would thrust onto the county's main medical corridor an agency whose current profile belies its sprawling reach. With the Hospice House tucked behind landscaping at the rear of the same tract VNA wants to build on, the main office is in an aging Hospital District-owned building behind the hospital. Other divisions, including the VNA foundation, have been forced to relocate to offices nearby for lack of space.
Despite its current low profile, VNA/Hospice visiting nurses and other personnel have visited tens of thousands of households facing a transition into or out of a healthcare crisis. Founded in 1975, the VNA is the oldest home care agency in the county and the only one that offers treatment regardless of ability to pay. 
Today, the VNA is the 10th largest employer in the county. In the past year, it delivered more than 110,000 home health visits, 50,000 hospice patient visits, and 150,000 hours of private home care. VNA/Hospice nurses and therapists work not only in private homes, but in nursing homes and assisted living facilities as well.
The organization works hand in glove with the full spectrum of local healthcare providers. Its mobile clinic extends care even further into pockets of need in the area's least visible, most challenged neighborhoods.
Its vaccination campaign, expected to one day deliver a COVID-19 vaccine, last season gave more than 3,000 people their annual flu shot.
In the COVID-19 pandemic, specially trained VNA nurses in full PPE have cared for COVID-19 patients in their homes. Its hospice staff is now formally allowed in all long-term care facilities, including those with COVID-19 patients, a policy embedded in the state's recent order to allow visitors in nursing homes again.
The VNA also offers what it calls private home care. Fields said that is currently only a small part of the agency's client base. But the hoped-for expansion is coming at a point when government reimbursement for such essential but non-medical care as grocery shopping and light housekeeping is beginning to flow.
Last year, the Centers for Medicare & Medicaid Services for the first time expanded Medicare Advantage plans to reimburse agencies for home care.
According to Home Health Care News, the number of plans offering a home-based care benefit shot up to more than 600 in the past year. The news site predicts an "explosion" of such plans, claiming COVID-19 "has exposed some of the weaknesses of nursing homes and senior living facilities in keeping residents safe."
Cleveland Clinic Indian River Hospital's support for the VNA's plan is an important step given that Cleveland Clinic's own lease with the Hospital District allows it to have a veto over tenants on district-owned land near the hospital. Cleveland Clinic has a 30-year lease on the hospital, with the option to renew for each of two 15-year terms.
As of last week, the VNA was asking the district for a lease of three 10-year terms.
"It certainly fits with my view," said District Trustee Allen Jones of the proposal. "And Cleveland Clinic Indian River thinks it's consistent with their view of how healthcare would be developed in that area."
Jones pointed out that the proposal includes office space for the Hospital District, likely at reduced – or no – rent, he said. The district is about to move out of its offices off 37th Street and into a new office downtown, at 1705 19th Place, in part to save on rent, a difference of about $47,000 a year, according to the district's executive director, Ann Marie Suriano. Free office space in the VNA complex could save $42,000 annually, the current rent in the new location.
"I see long-term benefit to Cleveland Clinic, to the Hospital District, to the VNA, and collectively for the community," said Jones.