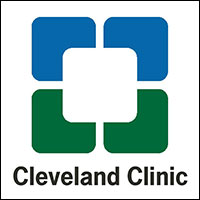 Cleveland Clinic adds physicians to hospital staff
STORY BY MICHELLE GENZ (Week of April 8, 2021)

Even as Cleveland Clinic Indian River Hospital has coped with COVID-19, its leadership has continued to look beyond the pandemic, bringing dozens of new doctors to town to expand its healthcare offerings.
Since the world-renowned health system took over Indian River Medical Center in January 2019, it has added close to 200 physicians to its staff, bringing the total number of physicians practicing at the hospital to 423.
Of those, 157 are employed by Cleveland Clinic Indian River, an increase of around 65 since the health system took over, a hospital spokesman said. That increase factors in both resignations and new hires, he said.
The remaining doctors have privileges and work at the hospital taking care of patients but are in private practice.
While all eyes were on COVID counts, PPE shortages, intensive-care beds and caregiver burnout, the Vero hospital diligently continued work begun the previous year to make good on its pre-pandemic commitment to expand services and staff.
"One of our commitments when we came was to expand our medical staff to provide physician specialties that heretofore had not been available to our residents of Indian River County or to the Treasure Coast," said hospital president Dr. Greg Rosencrance in an interview last week.
In 2020 alone, as COVID raged on, Cleveland Clinic Indian River managed to add 109 physicians. That includes 11 physicians with Primary Care of the Treasure Coast, one of the county's largest primary care practices. The group was acquired by the hospital in December.
The 109 doctors who joined the staff in the past year are on top of another 82 added in 2019. That figure included 40 Cleveland-based radiologists who review medical images remotely.
"One of the first issues we faced was our radiology group here had struggles with night-time coverage, so we added teleradiology," Rosencrance said.
The teleradiologists also work with the hospital's stroke program, which has added two neurosurgeons.
The hospital has also bolstered its anesthesia department, acquiring a practice that Rosencrance said had had "significant difficulty with recruitment and retention."
The hospital has increased staffing in endocrinology, and soon will add staff in rheumatology as well as bariatric and foregut surgery.
Among the newly employed physicians, several are assuming key leadership roles.
Dr. Mariano Brizzio, who replaced Cary Stowe as head of the Welsh Heart Center, is a native of Venezuela and graduate of the University of Buenos Aires. He came to the U.S. for a fellowship in advanced cardiothoracic surgery at Cleveland Clinic. He then joined the faculty of Columbia University, and was an attending cardiac surgeon at Valley-Columbia Heart Center in New Jersey prior to moving to Vero.
The heart center has also added a second doctor in electrophysiology, Dr. Fahad Ali, who will join Dr. Brett Faulknier in that specialty. Interventional cardiologists have also been added, including Dr. Mistyann-Blue Miller and Dr. Carlos Gonzalez. And Dr. Nazar Sharac has joined the hospital with board certification in nuclear cardiology and echocardiology.
In addition, Cleveland Clinic Indian River has hired a new director for the Scully Welsh Cancer Center. Dr. Eleni Tousimis, a nationally known breast surgical oncologist, is expected to assume her post in August.
Tousimis has been director of the Orisman Breast Health Center at Georgetown University Hospital. The Washington, D.C. native and graduate of Mount Holyoke College and Albany Medical College trained at Memorial Sloan Kettering Cancer Center. Tousimis served as associate director of education at Weill Cornell New York Presbyterian Hospital for close to a decade prior to her post at Georgetown.
She is also a past president of the American Medical Women's Association, and has served as personal physician to the Dalai Lama on his visits to D.C.
In Vero, Tousimis will take over from Dr. David Peter, the hospital's chief medical officer, who has been leading the cancer center since the departure of Dr. James Grichnik in December. Grichnik, a dermatologist who joined Indian River in 2016, is now at the University of South Florida.
In addition to Tousimis, who will continue to practice, the Welsh Cancer Center has added Dr. Brian Burkey, head and neck oncologist who arrived last month from Cleveland Clinic Ohio. He now serves as the inaugural chair of the Vero hospital's department of otolaryngology-head and neck surgery.
Burkey, who went to medical school at the University of Virginia and completed a residency at the University of Michigan, will also serve as Institute Chair of Surgical Specialties for the Cleveland Clinic Florida region.
"Not to compete with the private ENTs – he sees highly complex head and neck cancers and operates on them," said Rosencrance. "We're doing head and neck procedures here on patients that don't have to leave this area to go to Tampa or to South Florida to get their care."
And then there is the issue of how patients get in touch with all those doctors.
Rosencrance said the phone and appointment problems that plagued hospital-owned practices last year have improved – but not enough. Those problems started after the hospital's outpatient services – including all the doctors' practices – switched to the new medical records software, Epic.
Cleveland Clinic Indian River now routes appointment-related calls through a central call center. Beginning this week, that center is adding another 20 operators, Rosencrance said.
"The metrics are not where we want them to be yet, but they are improving," he said.
In addition, a team of 27 experts from Cleveland Clinic's main campus came to Vero to study ways of improving outpatient workflow with the change to Epic.
"We're bringing some resources to bear on these issues," Rosencrance said.
"Our goals are to remove barriers to access to care and to our physicians, and to really make it easy to use our system," Rosencrance said. "We realize that lately it's been anything but that. But that's where we're headed, and that's what we're going to do."
Rosencrance foresees patients in the near future being able to book their own appointments through MyChart, Epic's online patient portal. Usage of MyChart has increased from Cleveland Clinic patients booking COVID-19 vaccines through the portal.
"Once we go live (with another facet of the software) they will be able to schedule their own appointments and to look at schedules," he said.
"MyChart is a wonderful tool that allows patients to communicate without phone lines to their clinicians and the office staff," he said. "If you have a smartphone, you essentially have your medical records with you wherever you go."