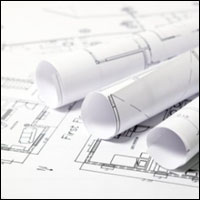 Huge new subdivision would add hundreds of homes near airport
STORY BY STEVEN M. THOMAS (Week of April 8, 2021)

A massive subdivision that was planned but never started on the property known as Dodger Pines just west of the Vero Beach airport is showing new signs of life.
If approved and built as planned, Heritage Reserve would be the biggest subdivision in Vero Beach, increasing the number of homes in the city by more than 10 percent and substantially bolstering the tax base.
As of 2019, the city had 7,357 houses and apartments, according to Location Inc., a division of CoreLogic. The new subdivision would add 830 new homes to that total, according to the developer and a preliminary plat provided to the Vero Beach Regional Airport.
Residents of Heritage Reserve would be close to the hospital, the downtown and Miracle Mile. They would also be close to the airport, but not in a flight path and not "in the high noise area," according to former Vero planning director, Tim McGarry, in a 2018 interview.
No formal application for development has been submitted to the city, but project developer New Port Richey-based Sunfield Homes has had its pre-application sit-down with city officials and last month held a public meeting to get input from neighboring residents, according to current Vero Beach Planning Director Jason Jeffries.
"I like the plan because it prevents sprawl," says Jeffries. "Most new residential development is out in unincorporated county. Any time you develop closer to the city core, instead of further away, there is more of a benefit."
Sunfield Homes owner and general manager Michael Orsi thinks buyers will pay a premium for the close-in location, despite the proximity of the airfield.
He has hired a traffic engineer and environmental engineer to review the revised project before submitting it to the city. If there are no hitches in the permitting process and the housing market stays strong, he expects to begin sitework next year.
"We will be widening the east/west road (26th Street) at no cost to the city," Orsi says.
When a prior developer's similar subdivision was approved in 2006, county traffic engineers expected the developer to contribute to widening 26th and help pay for intersection improvements as far away as 58th Avenue and State Route 60, to reduce traffic congestion.
The property, which is bounded by 43rd Avenue to the east and 58th Avenue to the west, extending north from 26th Street, has an interesting history.
In the 1960s, much of the tract was the Safari Pines Country Club, which had an 18-hole golf course. Dodgers executive Peter O'Malley, an avid golfer, bought the property in the early 1970s, changing the name to Dodger Pines Country Club.
Some 30 years later, in 2002, the Dodgers sold the land for $6.7 million. Two years later, as the housing boom heated up, the land was resold for a whopping $17 million to Southstar Development, which got the property rezoned for a master-planned community, designed and engineered a large subdivision and got its preliminary plat approved in 2006.
The housing downturn hit before work got underway, though, and Southstar's plans ground to halt. A 2009 letter from an investment bank informed the city that Southstar was no longer involved with the property and the land lay fallow, with wild hogs rooting along overgrown fairways, until Orsi came along in 2013 and paid the recessionary price of $6 million for the sprawling tract.
In 2015, he presented his own plan to the city that was turned down because McGarry wanted larger setbacks to provide more of a buffer around the property, more access roads in and out and more internal connectivity.
Instead of submitting a modified plan, Orsi let the land lay for another six years as property values increased, until the current push to get the project going.
"The long delay was because we were too busy with other projects to start on this," Orsi told Vero Beach 32963 last week. "Now that the market has become more and more vibrant, we want to move ahead.
"The city had some concerns with our design back then and we've made the changes they requested."
Orsi says the subdivision will include a large section of duplexes "that live like single-family homes, with front and back yards and two-car garages. They will be designed for a lock and leave lifestyle, with the landscaping, exteriors and roofs looked after. It is a nice product that has been successful in Florida."
Single-family homes will include 2,000-square-foot, 2-bath, 2-bedroom-plus-den houses with 2-car garages, along with a number of larger, 2,500-square-foot homes with 3-car garages. Pricing has not been determined. Access into the subdivision will be from 26th Street and 58th Avenue.
"We want to build a more excellent community, and leave a positive legacy," says Orsi. "The density will be very low and there will be a lot of walkways and large ponds and trails around the ponds, lots of internal connectivity for pedestrians to walk or jog without interfering with traffic. We will put pumps in the pond to create fountains that are attractive and aerate the water."
Orsi is a homegrown Florida developer who has been doing projects in the state since the 1970s. He is very down to earth in conversation, not at all a big-time corporate type, but he clearly operates on a substantial scale.
Besides his land here, he owns large tracts elsewhere in the state, including 1,100 acres on the outskirts of Sarasota he bought for $8 million in 2014, a year after he paid $6 million for Dodger Pines.
Orsi says his projects are mostly concentrated in Pasco and Pinellas counties, in and around what he calls the "golden triangle" of Tampa, St. Pete and Clearwater.
He says he took an interest in Vero Beach because it is such "a pretty, pristine town, not swallowed up in a concrete jungle. It is well organized, picturesque, not over-crowded and yet has all the amenities.
"My family and I make a living out of land development and construction and we think this is a good opportunity to do something."