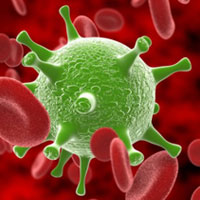 New COVID-19 cases here decline; hospitalizations also down
STORY BY LISA ZAHNER (Week of April 8, 2021)

As COVID-19 shots opened up to anyone age 18 and older (16 and older for the Pfizer vaccine) this week, more than 100,000 shots have been administered locally, and 40 percent of Indian River County residents had gotten at least one dose of vaccine.
Eighty-six percent of local seniors age 65 and older have been fully or partially vaccinated, an important achievement since that age group accounts for 68 percent of COVID-19 hospitalizations and 87 percent of the deaths reported from complications of the virus.
A free vaccination program that began last week for homebound seniors and others who cannot travel to vaccine locations is helping push that percentage higher.
The daily new infection count reflects the county's robust vaccination efforts, as the average number of new cases declined slightly to 21 per day, and only eight barrier island residents tested positive in the past week.
Hospitalizations were down to 13 patients at press time Monday – about a quarter of the people hospitalized at the peak of the virus locally.
The Indian River County School District has not reported a positive case since March 18, in part because students have been out of school for Spring Break.
The percentage of people who test positive has been creeping up slightly the past couple of weeks and edged just higher than 10 percent over Easter weekend – possibly because fewer people are getting tested.
Testing numbers are somewhat sporadic, ranging from 212 people to 554 people per day over the past two weeks, but that's down significantly from December and January, when more than 1,000 people per day were being tested for the virus.
Now roughly 1,000 people per day are getting their "jab" of vaccine. So presumably those vaccinated would be less likely to go get tested post-vaccination, even if experiencing some covid symptoms. Or perhaps vaccinated people are no longer required to undergo routine testing for employment, further driving the testing numbers down.
Also, as the daily new case number falls, the natural ripple effect is fewer people needing to quarantine for exposure and getting tested just to be safe.