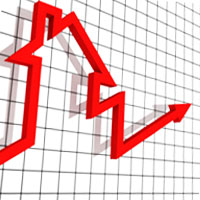 Island home prices soar, and are seen likely to keep rising
STORY BY STEVEN M. THOMAS (Week of August 12, 2021)

As eager cash buyers continue to flock to Vero Beach from the Northeast, California and South Florida, home prices on the 32963 barrier island are up dramatically – and brokers expect them to keep rising.
"Single-family home prices in John's Island have risen a solid 25 percent across the board compared to last year at this time," says John's Island Real Estate broker Bob Gibb. "Condo prices are up 30-to-35 percent."
Marsha Sherry, broker at The Moorings Realty Sales Co., says the average price of condos sold by her agents in the south island country club community is up 20 percent, year-over-year, while the average price of single-family homes has risen an astonishing 45 percent.
"We have been seeing a 25- to 30-percent year-over-year jump in price, which is extraordinary," says Sally Daley, owner/broker at Daley & Company Real Estate.
Other island brokers and online data sources see similar increases, with Realtor.com reporting the median sales price in 32963 was up by $180,000 in July compared to a year earlier, soaring from $740,000 to $920,000.
A market report prepared by ONE Sotheby's International Realty that looks at prices by market segment found the average sales price of island homes priced between $1 million and $3 million – a big chunk of the market – was up by 38 percent in June compared to June 2020, surging from $1,303,000 to $1,794,000.
Daley says buyer emotion is helping drive the price surge in a market where inventory is at historic lows.
"We have a market value on paper, but there's also now an emotional value that can be 10-to-20 percent above market," says Daley. "When people see something they really want and they are tired of waiting and have been disappointed trying to get other houses, they will spend more than comps support."
"When a buyer finds a property that meets their needs, they are willing to pay what they have to pay to get it," agrees Bobbie Holt, broker at ONE Sotheby's barrier island office. "It is not a matter of what a house will appraise for; it's all about what it is worth to that buyer."
In markets where mortgage loans are the norm, that kind of buyer emotion would run up against the brick wall of banks' refusal to write loans that exceed what comps support.  But here, Holt says, almost all deals now are transacted in cash.
"We are at about 90 percent cash on the island at this point, compared to 65 percent two years ago," she says.
The freedom of cash buyers to pay what they want to pay for a house or condo puts upward pressure on prices not just in the first instance, when their deal closes at a higher price, but also going forward as those emotion-driven purchases become legitimate comps, justifying increased asking and sales prices for similar properties.
Other factors helping push prices higher in Vero include the runup in the stock market, which has put cash in buyers' pockets, and nose-bleed home prices in the places most buyers come from.
"Vero is still a good value," says Holt. "Prices in Miami are approximately 40 higher than they are here." They're also much higher in California and many northeastern markets, which means buyers who sell homes in those locales have lots of money to spend in Vero and tend to see prices here as a bargain.
Buyers' desire to enter the surging Vero market is so strong that Daley says she is now seeing people purchase placeholder properties. "Some buyers are saying, 'If we can't get exactly what we want, then let's just buy the best thing we can find to get our foot in the door.'
"These are buyers who are determined to be in Vero, and they feel, rightly, that they might as well invest here and build equity while they continue looking for their dream home."
Holt says homebuying activity has not diminished heading into late summer – traditionally a slow time in the island market.
"Our sales activity has not slowed down," she says. "We are just as busy, and prices just keep going up and up. We market directly into our feeder markets – places like New York City, Greenwich, Connecticut, California, Miami and Palm Beach, and we're seeing international clients back in the market for Florida homes."
Daley says things have slowed slightly but remain busy in the dog days of summer. "Instead of going 150 on the autobahn the way we were in March and April, we are going about 110 or 115. Instead of everything selling immediately, it may take a few weeks.
"That said, certain properties still go super-fast. Unicorn properties that have something especially unique and desirable and homes that are super move-in ready are still selling immediately with multiple offers."
The situation is similar on the mainland, according to Berkshire Hathaway agent Chip Landers.
"Prices are 20-to-25 percent above where they were last year and still moving up," he says. That assessment is backed up by figures from the Realtors Association of Indian River County that show countywide single-family home prices up 25 percent in June compared to a year earlier, with condos up 35 percent in the same period.
And brokers say they expect current trends to continue.
"I would say yes, prices are still accelerating," says Sherry. "I believe demand will remain for at least another year, maybe longer, so now is still a good time to buy."
"I was with ONE Sotheby's Chief Economist Fernando de Nuñez y Lugones the other day and he said we have a good two-and-a-half to three years of rising home prices ahead of us," says Holt.
"Economists say home prices will increase 8 percent next year and 5 percent the year after that," says Daley. "Why wouldn't you jump in and buy in this market, even if it is just a placeholder property?
"The average single-family detached house on the island is around $1,664,000 right now. Based on an annual survey of appreciated value, that house will be worth $2,109,000 by the end of 2026, which means someone who buys it now would make almost half a million dollars in equity over the next five years."
"Demand has not lessened one bit," agrees Gibb at John's Island. "Some people think this is a bubble, but I don't."