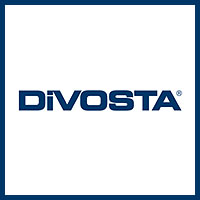 New community planned just west of Wabasso beach
STORY BY STEVEN M. THOMAS (Week of December 30, 2021)

Good news for homebuyers having a tough time finding a house they like and can afford on the barrier island – DiVosta Homes is about to begin building 270 single-family homes less than 2 miles from Wabasso Beach Park.
That is more units than the total number of new homes and condos currently planned or being built in all of 32963.
Harbor Isle, which Divosta describes as a "boutique coastal-themed community," will be built on a 100-acre tract on the south side of route 510, just east of U.S. 1 where a community called Orchid Quay was planned but never built.
Homes will range from 1,500 to 3,000 square feet, with preconstruction prices for the smallest homes starting in the high $300,000s, according to Brent Baker, division president for PulteGroup in South Florida, which operates DiVosta as its luxury home brand.
"We will open sales in late spring or summer of 2022, with move-ins beginning in early 2023," Baker told Vero Beach 32963. "We closed on the property on Dec. 20, once all the technical land development permits were in place, and will begin model homes soon. We think this is a phenomenal location, close to the beach and about midway between downtown Vero and Sebastian."
Land brokerage firm American Land Development bought the tract for $5.7 million in 2020 and secured major site plan and preliminary plat approval for the subdivision Divosta has in mind, and then sold the property to the builder when it was teed up and ready to go.
"American Land Development was a good partner on this project," says Baker. "They secured all the permits and added a lot of value."
When new homeowners step out onto their front lawns in 2023 to survey their gated neighborhood, they will be standing on land with a lot of real estate history.
Originally a wooded upland area sloping down to wetlands near the Indian River Lagoon, the property where children will ride their bikes and parents socialize on patios was converted to citrus groves early in the 20th century.
When the groves were no longer productive, the land was sold to a developer. In 2005, the Planning and Zoning Commission approved a plan for a mixed-use project called Orchid Landing Village that included 497 condos/townhomes and 130,000 square feet of commercial space.
Before work got underway, the plan was modified, and the project name changed to Bristol Bay. In 2006, P&Z green-lighted a plan for 499 multifamily units without the commercial development component.
The Bristol Bay developer got as far as building streets and an impressive front entry gate that still stands – and installing water, sewer and electric infrastructure  – prior to the Great Recession and associated housing downturn.
The developer began taking reservations for homes priced up to $1 million but soon halted the project, and it has lain fallow for nearly 15 years, changing hands several times.
In 2012, IHP Capital Partners, a California investment fund that ended up with the property, announced plans for Orchid Quay, which would have included 350 townhomes and an upscale shopping center.
The county approved that development, but the project was delayed because of upcoming roadwork in the area, and in 2014 IHP killed the plan and put the land up for sale.
American Land Development bought the site and infrastructure for $5.7 million in 2020, made a preliminary deal with Pulte, and got the property replated and approved for development.
The Planning and Zoning Board approved the project unanimously on Oct. 28. At the meeting, Ryan Sweeney, chief planner for current development, noted that density has been reduced in the current plan compared to prior approved plans.
"They are building a heck of a lot less than they could build, and that appeals to us," Sweeney told board members in the process of recommending project approval.
The site is zoned for residential, office, commercial and estuarine wetlands conservation.
Baker said Publix plans to build a store in the commercial section, and the county planning division's technical review committee is slated to discuss on Jan. 5 a project adjacent to the subdivision on Route 510 called Bridge Marketplace.
The proposed retail center will include a 34,000-square-foot grocery store, a 2,100-square-foot liquor store, 6,400 square feet of additional retail space and a bank with drive-thru, according to the agenda for the January meeting. Ryan told the Planning and Zoning Board he "highly anticipates commercial [development] will be coming soon."
The subdivision, which will be built in two phases, will include a clubhouse with fitness center, a "resort-style swimming pool," four stormwater retention lakes and extensive landscaping, including shoreline plantings around the lakes and a dense landscape buffer along route 510 and U.S. 1.
DiVosta will be required to build new righthand and lefthand turn lanes at the main subdivision entrance on Route 510 and a right-hand turn lane on the northbound side of U.S. 1 at the second entrance.
An exterior road will run between the two entrances, accessing the commercial section of the property. The residential interior will be private and gated.
"We are very bullish on the Vero market," said Baker. "We have been active here since 2003 and have had great success. We get that there's high demand for single-family homes, which is our niche, and we are actively looking for more projects."
DiVosta Homes is a brand of PulteGroup, Inc. It "builds consumer inspired homes and communities that provide casual, resort-style living for those wanting a winter retreat or a home year-round in its home state of Florida," according to the company, which has been active in Florida for 50 years.
DiVosta is currently building homes at The Lakes at Waterway Village and The Preserve at Waterway Village.
The homes at Harbor Isle "will have modern GenYou designs that can be tailored to homeowners' personal tastes and needs," according to the company.
Floorplans will be released next year.