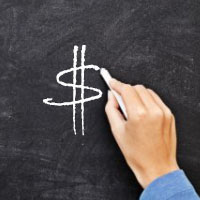 Public school teachers to get promised pay raise
STORY BY GEORGE ANDREASSI (Week of February 18, 2021)

Indian River County's 2,000 public school teachers will receive at least a 5 percent raise this year and new teachers will start at $47,500 per year under a contract approved last week by the School Board.
The three-year pact calls for 5 percent raises for the current school year, 2 percent raises for the 2021-2022 school year and a half-hour reduction in the workday in the 2022-2023 school year.
Schools Superintendent David Moore and teachers union President Jennifer Freeland said negotiators put aside public differences about the handling of the COVID-19 pandemic to strike a deal on pay raises.
Both sides also said they believe relations between the district and the union are the best they've been in several years, another feather in the cap of Superintendent Moore.
"We have built a solid foundation for the future of this district and its teachers," Freeland told the School Board during the Feb. 9 business meeting.
"Putting this contract together was a herculean effort for all involved," Freeland said. "It has been hours of ongoing dialogue and some ruffled feathers. We are now one of the state models. [Our efforts] did not fall apart when those of counties around us have."
While Freeland acknowledged friction with Moore during the fall concerning health and technology issues, she praised the superintendent for delivering on the pay raises.
"Dr. Moore made me a promise, and, through me, he made a promise to all the teachers in this county," Freeland said. "I believe he has come through."
It was important to provide a starting pay of $47,500 to new teachers so Indian River County would be among those meeting the standard set by Gov. Ron DeSantis, Moore said. "It's very expensive to live here.
Let's compensate those who have the most important job so they can afford to live here," he added.
Indian River County also gave robust raises to veteran teachers to separate them from the rookies, Moore said.