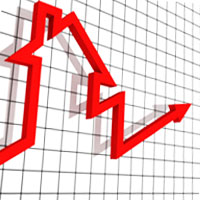 'Hidden inventory' fueling record sales of island real estate
STORY BY STEVEN M. THOMAS (Week of July 1, 2021)

With the number of homes listed for sale on the island at a historic low, real estate agents would seem to be in a tough spot, struggling to find houses to show eager would-be buyers and closing fewer purchases than in prior years.
Instead, island brokers shattered unit-sales and dollar-volume records in the first half of the year, finding ways to close more transactions than ever despite the scarcity of active listings.
Brokers say this paradox is explained by a phenomenon called "hidden inventory" –  homes that are quietly put on the market and sell before they ever make it into the MLS.
"Inventory started to drop in June of last year, right after Florida reopened from the pandemic shutdown in May," says Carol Prezioso, managing broker at the Berkshire Hathaway HomeServices office on the island, where dollar volume was up 50 percent in the first five months of 2021 compared the same period in 2020.
By this May, there were only 200 active listings on the island, including single-family homes, condos and townhouses, down from nearly 700 in May 2020, according to data provided by Prezioso.
"There is no question the number of transactions and dollar volume is up dramatically, even though inventory is low," says Richard Boga of the O'Dare/Boga group at Premier Estate Properties. "Our transactions are up 50 percent compared to this time in 2020 and almost double what they were in 2019."
John's Island Real Estate has sold 100 homes during the first five and a half months of 2021, according to company owner Bob Gibb. "This is a record for us," says Gibb. "We have never before sold this many houses at this point in the year."
Buzz MacWilliam, owner of Alex MacWilliam Real Estate, says "2020 was a record year in terms of home sales for our company and the county. Now, so far this year, in the first five months of 2021, our sales are up more than 50 percent over 2020!"
"We're seeing it across the market, on the island and on the mainland," says Jim Goldsmith, regional manager for Dale Sorensen Real Estate. "It is remarkable growth when we are coming out of a pandemic and inventory is so low."
Exceptionally low inventory hampers sales in two ways – first, and most obvious, agents have fewer houses to show the continuing flood of buyers arriving in Vero eager to purchase a home here.
Second, the lack of active listings scares homeowners who want to sell while prices are high, but worry they won't be able to find a replacement residence.
Island brokers say increased networking among agents, more outreach to past customers and others in the community to find potential sellers, creative deal making and "a lot of hand-holding" are some of the ways they are achieving record sales under these difficult market conditions.
"There is a frenzied demand on the part of buyers," says Buzz MacWilliam. "A house we list today in many price points and neighborhoods will be sold tomorrow, often for over ask. Buyers here used to be very discerning and selective and would spend days and weeks and sometimes months considering a purchase. Now, we have to coach our clients to act much more quickly."
"Our agents reach out to the seller's agent to find out what the seller is looking for," says Alex MacWilliam IV, a broker who helps run his family's 70-year-old company. "Do they have a date they need to close by? Do they allow inspections or other contingencies? Are they open to a financed deal, or do they want cash only? We close deals by tailoring our buyers' contracts to the sellers criteria and making sure the buyers put their best foot forward to start with."
"The market moves very quickly, and you have to talk people through what is coming," says Fredi Ash, an agent with ONE Sotheby's who says she has tripled her number of transactions this year compared to last year.
"You have to help them understand that if they see something they like, they need to write a full-price offer. There is no negotiations. More than likely, you need to be cash or find some way to waive your mortgage contingency. And you have to be very, very quick about it or you will lose out."
At John's Island, with sellers' permission, Gibb offers new listings for a brief 48-hour period, putting maximum pressure on buyers, and then decides which offer to accept. "All but one or two of our listings have sold during that 48-hour period, most over asking price by 10 to 20 percent," Gibb says.
"We used to say that nobody needs a house in Vero," says Boga. "They buy their second or third home here because they want to live this lifestyle and they have always perceived that time is on their side. That has changed. The market has become much more competitive, and buyers are responding by acting more quickly and making stronger offers."
Prezioso says she has seen the same thing: "Our seasonal buyers were making their purchases as soon as they got here this year, rather than shopping for the first few months."
That buyer urgency has helped fuel liquidity in a market that seems on paper to be bogged down by a lack of inventory, creating a steady stream of lightning-fast transactions that pushed first-half sales into record territory.
But there is still the problem of reluctant sellers, people who love the price they can get for their house but fear they won't be able to find a replacement home they like at a cost they can afford.
But there are things beneath the surface that help explain how that hurdle is being overcome.
"A lot of the sellers quite honestly are investors," says Ash. "People who renovated homes here and rented them out waiting for prices to go up. Probably 25 percent of my buyers have bought from investors who think the market is near its peak and are cashing out. I've also had some 1031 exchanges, with people selling vacation homes here and buying another one elsewhere."
In addition, people who have a second or third home here don't face the constraints of people who are selling their primary residence and need to find a new home quickly.
"Many people have seen the value of their vacation house or condo double and are taking that money off the table," says Ash.
Other sellers are moving to assisted living or going back north to be closer to family, and so do not have to compete in the Vero market.
For sellers who are staying here and do need a replacement home, agents are writing special contracts to protect them and doubling down on finding them a suitable place to go.
"We are seeing contracts now where the seller is saying they will accept someone's offer with the caveat that they find someplace to go before the close," says Bobby Holt, broker at ONE Sotheby's International Realty, where dollar volume of sales and unit numbers are up dramatically so far this year compared to 2020.
 "They are not accepting the offer just based on price. In the special remarks, it will say something like 'closing is contingent on the seller finding a suitable property to purchase.'"
Holt says these three-part deals are tricky but doable. "We have a seller under contract and a buyer under contract and now we have to find another house for that seller – who has become a buyer, as well! That is when we start digging, contacting people who have talked about selling someday and enticing them with the high price they can get now."
"Our agents are having to get very creative and there are a lot more off-market deals," agrees Goldsmith.