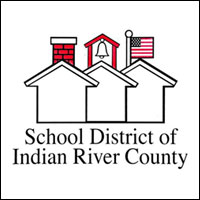 School Department to closely screen curriculum for inappropriate lessons
STORY BY GEORGE ANDREASSI (Week of July 22, 2021)

The Florida Board of Education's last-minute approval of Amplify Education's K-5 English Language Arts curriculum spared Indian River County public school officials from being stuck with a curriculum that triggered a public backlash from conservative parents and political activists.
But School Superintendent David Moore said elementary school educators still intend to closely screen all of Amplify's materials for potentially inappropriate stories and lessons as they prepare the new school year starting Aug. 10.
Even though no one criticized Amplify's curriculum during recent School Board meetings, it seems inevitable someone will interpret an element of the educational materials as being objectionable based on the divisive nature of politics throughout the United States, Moore said.
County School Board meetings in April, May and June featured dozens of speakers arguing passionately about nationally controversial topics such as Culturally Responsive Teaching and Social Emotional Learning, which some claimed they found in the Houghton Mifflin Harcourt K-5 ELA curriculum.
Opponents of the Houghton Mifflin curriculum, such as Vero Beach barrier island political activist Susan Mehiel and the Education Action Coalition, argued it was too progressive, minimized the importance of family and overemphasized the prevalence of racism in society.
"We don't want our tax dollars spent on HMH," Mehiel said. "Our experts also reviewed what they could of the Amplify curriculum and found it far better and less biased."
It wasn't until July 2, four days before the school district's deadline to order the curriculum materials, that Amplify was able to gain approval from the state for its K-5 ELA package, records show.
However, closer scrutiny as teachers return to work and review the materials could reveal questionable lessons, Moore said.
"I think some of the issues that were being shared with HMH also have things we as a system are going to have to be aware of as we do Amplify," Moore said during a July 9 interview.
"[We're] making sure that we vet every story, every experience we want to expose our students to," Moore said.
"We are in a very divided time in our nation," Moore said. "Regardless of the side any one individual stands on, what can pull our country together are our schools and our children."