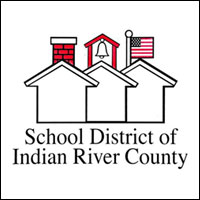 State OKs non-controversial curriculum in time for deadline
STORY BY GEORGE ANDREASSI (Week of July 8, 2021)

The school district's three-month-long contretemps over the elementary school English curriculum for the upcoming school year has been resolved by state education bureaucrats.
The Florida Department of Education decided Friday to place Amplify Education Inc.'s Core Knowledge Language Arts Grades K through 5 instructional materials on the state approved list.
That decision enabled school administrators to order instructional materials from the Brooklyn, N.Y.-based publisher in time for use in the upcoming 2021-2022 school year, which starts August 10th.
The state Education Department initially blocked Amplify Education's K-5 English Language Arts curriculum, saying it did not meet new Florida standards, but the company prevailed upon appeal with county school officials supporting the cause.
The school district's curriculum review committee had selected Amplify Education's K-5 and 6-8 curriculums for the 2021-2022 school year.
Had Amplify Education lost its appeal, the School Board's fallback position would have been to order K-5 English curriculum materials from Houghton Mifflin Harcourt of Boston.
Dozens of conservative activists and parents who showed up at School Board meetings in recent months feared that outcome, with many calling the Houghton Mifflin curriculum too progressive and liberal for Indian River County.
"I could not be more pleased that the Amplify K-5 curriculum has been approved by the Department of Education," said School Board Chairman Brian Barefoot.
"This approval confirms the early recommendation from the district's review committee and staff and eliminates some concerns brought forth by our community."
Schools Superintendent David Moore said having the Amplify Education curriculum for grades K-5 and 6-8 will help students make a smooth transition from elementary school to middle school.
Moore credited the School Board's advocacy for the Amplify Education curriculum with helping convince the state Education Department to approve it.
School Board Vice Chairwoman Teri Barenborg said she had been speaking with state officials about Amplify Education's K-5 English curriculum and the district's July 6 deadline for ordering the educational materials for the new school year.
"I did make several calls to the Department of Education and to [state] Rep. Erin Grall, who also helped," Barenborg said. "I did not pressure the DOE to approve. Instead, I inquired about the issues, but also informed them of our timeline. The DOE officials weren't aware of our deadlines, so we wanted to make them aware of the need to know as soon as possible."
School Board member Mara Schiff said she hopes the state decision to OK the Amplify Education curriculum will put to rest the local controversy.
"I'm glad the curriculum was approved, and we can move forward to ordering books and preparing teachers for the upcoming school year," Schiff said.