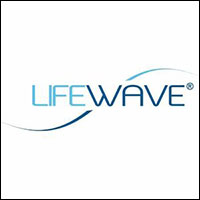 Acupuncturist Jaynes now selling LifeWave healing patches in N.C.
STORY BY LISA ZAHNER (Week of June 24, 2021)

Jill Jaynes, the Vero Beach acupuncturist convicted of insurance fraud of more than $100,000, has moved to North Carolina and wants her court-ordered travel restrictions and probation ended early so she can expand her new business selling pricey healing patches through a multilevel marketing company called LifeWave.
Court records show Jaynes was arrested in August 2018 after a lengthy investigation found evidence to charge her for filing false insurance claims from 2013 to 2016 for acupuncture treatments for patients, many of whom were county employees on the county health insurance plan.
Jaynes was ordered by the court not to treat clients at her clinic, Absolute Integrated Medicine on Indian River Boulevard, and she gave up her license to practice acupuncture in September 2020, according to court records. 
According to State Attorney Tom Bakkedahl's office and online court records, Jaynes has paid from the proceeds of the sale of her Sebastian home $56,000 of the total she was ordered to pay to her victims, a "payoff" amount given to the court by her primary victim, the Indian River Board of County Commissioners.
A satisfaction of judgment was filed, but it's uncertain if that payoff deal will lead to the early end of Jaynes' duty to the court for her first-degree felony crime. In addition to the restitution, Jaynes was sentenced to two years of community control plus three years of probation.
Jaynes claims that the combination of restrictions before her trial plus two months of community control after sentencing satisfies the community control portion of her sentence. The next phase would be work-only travel restrictions outside the home for one year, followed by standard probation for the final two years.
Judge Dan Vaughn has not yet scheduled a hearing on Jaynes' motion, which she filed herself as a pro se defendant.
"Defendant has furthered her education within the holistic healing community by taking online classes and becoming an independent distributor with LifeWave and holding down a job in North Carolina as a home care provider," her motion states.
LifeWave sells pricey alternative medicine patches intended to treat various ailments. For example, a package of 39 LifeWave X39 patches are currently on sale for $449.50. The company claims the patches are "designed to elevate a peptide known to enhance stem cell activity. Supports relief of minor aches and pains. More energy and better sleep. Supports natural wound healing process and maintains healthy inflammatory response."
LifeWave is a global company that touts its training seminars as a valuable part of the program, meaning Jaynes would need to travel outside her new home in North Carolina. Being off probation would make that easier.