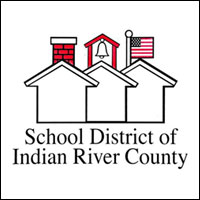 Chamber executive accused of 'bullying' School Board fired
STORY BY RAY MCNULTY (Week of June 3, 2021)

John Corapi, the county Chamber of Commerce's business retention manager, has been fired after the organization's president investigated allegations that he disrupted a School Board meeting and encouraged others in a social-media post to intimidate board members at their homes.
Chamber President Dori Stone did not return numerous messages left at her office, but Corapi's name had been removed as a staff member from the organization's website on May 24, and phone calls asking to speak with him last week were forwarded to Stone's voice mail.
Vero Beach 32963 ultimately confirmed Corapi's termination through multiple Chamber sources – including at least one member of the board of directors – all of whom requested their names not be used.
"Dori looked into it, brought her findings to the board and told us what she wanted to do," one of the directors said. "No one objected."
Though Corapi could not be reached for comment, he said publicly last week he had been notified by Stone after the School Board's tumultuous May 11 meeting that, effective immediately, he was suspended with pay as she continued to "investigate allegations that may impact your employment."
Days later, he was fired.
Showing up at last week's School Board meeting after being fired, Corapi tried to portray himself as a victim, saying, "I don't have a job now."
In an address to the board, he blamed board chairman Brian Barefoot and Vero Beach 32963 – which reported on his disruptive behavior – for the Chamber's decision to fire him.
Barefoot recessed the School Board's May 11 meeting and summoned sheriff's deputies when Corapi, who fiercely opposed the district's in-school mask mandate, refused to vacate an auxiliary seat reserved for board members.
Deputies physically escorted Corapi out of the chamber while he tried to verbally antagonize them. The next day, in a post on the "We The People Indian River" Facebook page, he wrote: "It's time to protest outside [school board members'] ... homes and let them really hear and see we mean business and want change now!"
When someone in the Facebook group asked which School Board member should be targeted first, Corapi suggested Mara Schiff, writing, "I think Shiffy would be perfect! She is the most obvious to cave, I think. She can't handle the pressure."
Corapi's response prompted another group member to write that both Schiff and Barefoot "need to go immediately," along with School Superintendent David Moore.
Speaking to the School Board at the May 25 meeting, Corapi accused Barefoot of calling the newspaper to "have an article written about me that is completely false" and aligning with the "fake news media in this town, in 32963," which he referred to as an "enemy of the people."
In fact, this newspaper reports regularly on School Board meetings and was not invited to the May 11 meeting by Barefoot.
Corapi also accused Barefoot of trying to "cancel out a parent in this community," which he called "pretty dark and evil," especially when that parent has lived in this community for 35 years.
"I should be able to speak here and not be doxed because of my job and where I work," Corapi said, later adding, "Now I have to figure out what I'm going to do for the next whenever, because I have plenty of time on my hands.
"So, I don't know what I should do."
Corapi remained calm throughout his address – a marked contrast to his belligerent behavior at the May 11 meeting, where he angrily demanded that School Board members obey his command to end the district's mask mandate and stop social-distancing measures at public sessions, shouting at them, "Enough is enough!"
School Board member Peggy Jones said at the panel's workshop session last week that the absence of civility during the citizen-input segments of public meetings was "at its worst in my 41 years" in education here.
School Board Vice Chairman Teri Barenborg said "there have been some threats made," and warned that it's a felony in Florida to threaten a board member.
Barefoot called the recent disruptions at School Board meetings "inexcusable" and said of those who cause trouble: "Whatever the repercussions are, they deserve what they get."
"It's bizarre," Moore said after the May 11 meeting. "He's trying to bully the board."