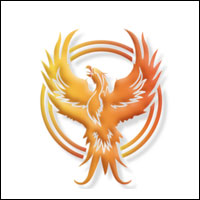 Funding doubled for addiction treatment center
STORY BY MICHELLE GENZ (Week of March 25, 2021)

The Hospital District board has unanimously agreed to double its funding of Phoenix Rising Wellness Center, increasing the addiction treatment center's capacity to treat indigent clients with substance abuse problems.
The Hospital District board voted to give the center an additional $200,000 for the fiscal year ending in October. That is on top of the $220,000 in Hospital District funding already in place for this year.
The vote came after trustees heard appeals from the center's medical director and case manager, as well as a testimonial from an intake manager who is a graduate of the program.
"My family wrote me off a long time ago and if it wasn't for Phoenix giving me a shot, I don't know if I'd be alive today," said the graduate, introduced as Misty, who came to the program when it began and remains sober. "I wanted to say how much I appreciate [your support] on a personal level," Misty told the board.
Phoenix Rising opened in the summer of 2018 and, six months later, its young founder, Pedro Bernabe, made his first presentation to the Hospital District.
He was told to come back in 2019 with a funding request, and by the next year, the center had been added to the 2020/21 budget with funding of $220,000. Bernabe posted the announcement on the center's Facebook page: "We are proud to announce the Phoenix Rising is now accepting indigent clients from Indian River County. Thanks to the Hospital District," the banner read.
If Bernabe, 32, has had the wind at his back watching the small treatment center grow, he's also seen the need for addiction treatment grow even faster, including during the mental health crisis spawned by the pandemic.
The funding, raised through the district's tax levy, will go to Phoenix Rising's foundation as scholarships for clients who qualify as indigent and have no insurance.
Already, the clinic has treated 26 adult clients in its partial hospitalization program (PHP) and its intensive outpatient program (IOP). In addition, it has treated 14 clients through scholarships. It also offers inpatient treatment as well as outpatient therapy and maintains a network of off-site "sober homes."
Key to its treatment philosophy is a continuum of support, said David Gibbs, the center's clinical director. The day before the district meeting last week, Bernabe took all the center's clients, including some who are homeless, on a tour of United Against Poverty's new location, a center with wide-ranging services including a discount grocery store, an education center, a job referral program, and a branch of Treasure Coast Community Health.
The center also guides patients through eligibility requirements at other agencies including the Mental Health Association, where they can continue counseling, and the Salvation Army, which recently provided clothing for some Phoenix Rising clients.
"The most important piece is getting them to reach out to the community and learn what is available to them beyond Phoenix Rising," said Gibbs. "That's where the success will happen."