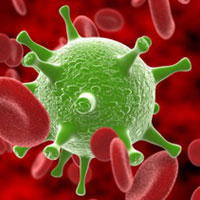 New COVID cases at lowest level here since Halloween
STORY BY LISA ZAHNER (Week of March 11, 2021)

As the world marks one year since declaring COVID-19 a global pandemic, the coronavirus situation here continues to improve, with new infections at the lowest level since Halloween.
Only 162 people tested positive for the coronavirus in Indian River County last week – averaging 23 per day – down from an average of 34 per day the previous week.
Twelve barrier island residents tested positive in the seven days leading up to Monday press time.
The county's case positivity rate remained below 5 percent nine of the past 14 days, with the highest rate being 7.41 percent. Current daily hospitalizations remained in the teens on Monday afternoon.
Nearly 500 people per day were vaccinated, bringing the total of people here who have received at least one dose of COVID-19 vaccine to 43,581. Of those vaccinated, 37,962 or 87 percent were age 65 and older.
On Monday, people between the ages of 60 and 64 will get their chance to get their first shot as Gov. Ron DeSantis announced demand for vaccine appointments had softened enough to lower the age hurdle a bit. That means about 2 million more Floridians potentially in the queue.
Indian River County does not have a specific number for the age 60-64 demographic, according to public information officer Kathleen Keenan. What we do know from a recent county community development report is that an estimated 48,428 local residents are age 65 or older, and then another 41,641 people fall into the broad 45- to 65-year-old age group.
Pairing those county age statistics with vaccinations as of Monday's report indicates 78 percent of Indian River County seniors age 65 and older have now been vaccinated. But the real percentage is higher than that as there is typically a three-to-five-day lag time in reporting.
The Centers for Disease Control and Prevention on Monday eased its guidance for behavior by people who are 14 days or more past their final shot.
Those fully vaccinated people should feel free to socialize with other fully vaccinated people indoors, without wearing a mask, the CDC said. Visits with close family members in a single household are also safe now for the fully vaccinated person, without masks or social distancing – provided that no one in the unvaccinated household is in a high-risk category for severe COVID-19 disease.
"We know that people want to get vaccinated so they can get back to doing the things they enjoy with the people they love," said CDC Director Dr. Rochelle P. Walensky.
CDC officials said they want seniors who have been vaccinated for COVID-19 to begin to rebuild their all-important in-person family and social connections for their mental and emotional health and general wellbeing.