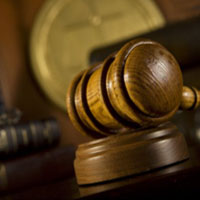 Teel lawsuit against sheriff's office moves a step closer to trial
STORY BY RAY MCNULTY (Week of March 18, 2021)

A $10 million wrongful death lawsuit filed against the sheriff's office and a deputy who fatally shot a Vero Beach doctor's wife in 2017 has moved closer to trial after court-ordered mediation failed to produce a settlement.
Todd Norbraten, one of the attorneys representing Dr. Dudley Teel, said the mediation was held Feb. 25 via Zoom conferencing, adding that he could not elaborate because federal law requires the contents of such sessions to remain confidential.
For that reason, Norbraten was prohibited from saying how long the session lasted and whether the parties came close to settling the lawsuit, which is scheduled to go to trial in U.S. District Court in West Palm Beach.
Norbraten said there was "no other movement" in the case since the failed mediation.
If no settlement is reached in the coming weeks, the trial won't begin for at least two months – because a COVID-19-prompted administrative order issued in February by Chief Judge K. Michael Moore of the U.S. Southern District of Florida postponed all civil-court jury trials until May 3.
"The court may issue orders concerning future continuances as necessary and appropriate," Moore wrote, indicating that the pandemic could further delay district court jury trials.
Norbraten, co-counsel with Guy Rubin of the Stuart-based Rubin & Rubin law firm, said he doesn't know how many cases are ahead of Teel's lawsuit on U.S. District Court Judge Donald Middlebrooks' docket.
The shooting occurred shortly after 8 p.m. on July 26, 2017 at the Teels' Carriage Lake home, where Susan Teel had attempted to commit suicide by slashing her wrists.
Sheriff's Deputy Jonathan Lozada responded to the family's 911 call and, after speaking briefly with Dr. Teel, pulled his gun as he climbed the stairs and confronted the petite, 62-year-old woman in a second-floor bedroom.
The Sheriff's Office's incident report stated Susan Teel, believed to have been under the influence of alcohol, was holding a knife and taunting the deputy before she "lunged" at him, prompting Lozada to pull the trigger repeatedly, shooting the woman three times in the chest.
"The deputy did exactly what he was trained to do" in a potentially deadly confrontation, then-Sheriff Deryl Loar said in a next-day news conference where he defended Lozada's actions.
In January 2018, a grand jury declined to indict Lozada on criminal charges.
Eight months later, however, Dr. Teel filed his lawsuit, which produced testimony that told a different story and contradicted the initial incident report.
After a lower court tossed the case, saying the shooting was justified, Dr. Teel appealed to the U.S. 11th Circuit Court of Appeals, where a three-judge panel issued a strongly worded, 22-page opinion reinstating the lawsuit and describing Lozada's lethal actions as "wholly unnecessary."
Court records revealed that Lozada stated under oath Susan Teel was 6 to 10 feet away and moving toward him slowly when he fired, providing ample opportunity for the deputy to retreat beyond the woman's reach.
Rubin said Lozada's law-enforcement training was insufficient to handle the situation. In fact, Lozada has a history of being disciplined by the Sheriff's Office for violating agency policy prior to and after he killed Susan Teel.
Seven weeks before Lozada shot the distraught woman in her home, he was involved in an arrest that resulted in a suspect's concussion. He eventually was suspended for using excessive force in that incident, but the suspension did not come until after he responded to the call for help at the Teel home.