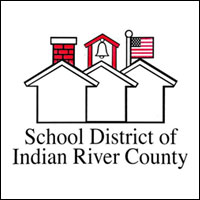 Downward trend in Covid-19 cases in public schools here
STORY BY GEORGE ANDREASSI (Week of May 27, 2021)

As the school year winds down – Friday is the last day – Superintendent David Moore, his staff, and teachers, principals and support workers across the district can look back on a major educational success.
When Moore announced last summer that schools would reopen for in-person learning last Aug. 24 – with alternative options for students who wanted to study at home – many believed it was a mistake.
People feared kids crowded together in classrooms would contribute to the spread of the coronavirus during the worst global pandemic in a century, and that schools would end up closing again due to out-of-control infections.
That didn't happen.
There were weeks in the fall and winter when dozens of students and teachers were infected and some schools had worrying surges, but no school ever had to close and, as the year went by, more and more students returned to their classrooms.
Infections peaked in January, during the deadly third surge, but have declined more or less steadily since then.
There was a spike the week of May 11 through May 17 when 14 students and one staff member tested positive for the virus, district records show. That was the most cases in a week since February when the public schools were averaging 26 cases per week.
But the downward trend in COVID-19 cases resumed in Indian River County's public schools last week as just two students and one staff member tested positive for the virus.
So far, a total of 387 students and 114 staff members have tested positive for COVID-19 since the school year started Aug. 28, district records show. The school year ends May 28.
St. Edward's School, the K-12 prep school on Vero Beach's barrier island, reported a staff member tested positive for COVID-19 in early May, Florida Department of Health records show.
Overall, a total of 33 people have tested positive for the virus at St. Ed's this school year, including 25 students, six staff members and two other people, FDOH records show.
Beachland Elementary School, the only public school on the barrier island, reported 16 COVID-19 cases this school year involving 10 students, two staff members and four other people, state Health Department records show.