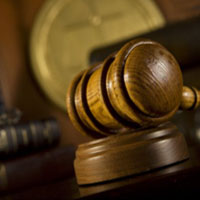 Ruling could derail suits by men arrested in prostitution sting
STORY BY RAY MCNULTY (Week of October 3, 2021)

A federal court judge's ruling last month could derail attempts by the men arrested during a February 2019 prostitution sting to sue the Vero Beach Police Department and Indian River County Sheriff's Office for violating their privacy rights during the hidden-camera surveillance.
"The judge basically ruled that you don't have any expectation of privacy when you go to a massage spa," said Brad Jefferson, an attorney who represents more than a dozen men planning to file lawsuits against local law enforcement agencies.
"His decisions all agreed with law enforcement's claims," he added, "So unless the ruling is successfully appealed – or we can figure out how to get our cases in front of a different judge – I'm not sure where we go.
"Right now, all we can do is wait and see if there's a way forward," Jefferson said.
In dismissing a lawsuit filed against Martin County Sheriff William Snyder by a customer of a Hobe Sound spa, U.S. District Judge K. Michael Moore also embraced law enforcement's argument that the sheriff and his detectives were entitled to qualified immunity, particularly against claims of flaws in the surveillance order and how it was executed.
The plaintiff, Daniel Cash, claimed the surveillance order was "vague and facially invalid because it did not specify how to minimize privacy intrusions or set forth how to monitor massages for criminal behavior."
The most damaging of Moore's decisions to potential lawsuits against law enforcement was his ruling that "no clearly established right to bodily privacy exists in the context of surveillance, pursuant to a warrant."