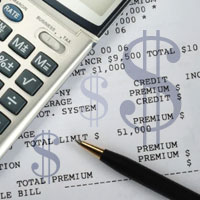 Insurance costs to be addressed by Legislature
STORY BY NANCY SAPEY (Week of April 21, 2022)

Skyrocketing homeowners' insurance costs with renewal rate hikes of 20 to 30 percent – or worse, non-renewal letters – are catching island property owners off guard, and the problem is so serious that the Florida Legislature will return to Tallahassee to try to solve it.
On Monday, Gov. Ron DeSantis announced a special session in May to deal with property insurance reform, something lawmakers failed to complete in regular session, even though Florida's rates are among the highest in the nation. The goal, he said, will be "to bring some sanity, and to stabilize and have a functioning market."
Local insurance, real estate and finance professionals who serve island clientele cite numerous causes for what amounts to a "perfect storm" resulting in jolting insurance quotes.
Dave Greco of Gottzmann Insurance Group on Ocean Drive, an independent agent with 13 years experience, outlined some critical factors leading to the rate crisis – fraud, aging homes and inflation.
Significant insurance fraud throughout Florida precipitated massive litigation expenses, financially draining some insurance companies and putting others out of business. Aging roofs – many on the island dating back to post-storm repairs after hurricanes Frances and Jeanne in 2004 – are now nearly 18 years old and a growing risk.
Piled on top of that, inflation has hit both construction materials and labor costs hard, resulting in steep replacement costs for damaged structures.
Insurance companies seek to mitigate their losses so they created stricter guidelines and policies. Some island residents are having to replace roofs in order to re-qualify for their existing policies. Lumber and roofing shingle costs have gone up, plus unreliable supply chains make scheduling a job challenging.
"All these events combined have created the perfect storm", Greco said.
Michael Thorpe, a broker with ONE Sotheby's who has been selling luxury island properties in the Vero Beach market for more than three decades, said rising insurance costs have not killed any deals for him yet, but when buyers are choosing between two homes, insurance premiums can tip the scales in favor of newer construction, or the home with the newer roof.
Though the sticker-shock of insurance renewal notices may be very real for island residents, Thorpe said it reflects the inflationary factors impacting Florida's economy in general.
"The cost of a two-by-four has doubled. The cost of every component of constructing a home has gone up, so it's going to cost a lot more to reconstruct a home that's damaged," Thorpe said. "As a result, insurance companies are assessing this risk. Some are getting out of certain areas, so there are fewer companies and higher costs, so they've got to raise the premiums."
"The end game is that the insurance companies will have less risk overall – new roofs, fewer policies in high-risk areas – it's just a function of the market, so the market won't fail," Thorpe said.
Realtors Kathleen and Jason Pogany with the Reynolds Team in the Compass real estate firm on A1A said they have recently lost a few sales on the island due to pricey insurance quotes. Frame homes, aging roofs, windows and flood zones are factors responsible. One homeowner was quoted $29,000 and another $49,000 per year for insurance coverage.
"These quotes are more than the buyers' mortgage payments, " Kathleen Pogany said.
Cash buyers, or those who have paid off their home loans, sometimes choose to self insure and bear the risk themselves, but for those with a mortgage, "nearly all lenders require homeowners here to have HO3 insurance policies with wind coverage," said Shannon Pohl, branch manager at Caliber Home Loans on Indian River Boulevard.
An HO3 policy is a homeowners insurance plan that covers the home's structure, personal belongings and liability in the event of damage or injury.
"Over the last eight months, we've seen a lot of carriers drop coverage, so it's becoming harder to get insured, which in turn impacts home sales," Pohl said. "The high insurance cost makes it even more challenging to buy a home on top of an already competitive market with low inventory."
Pohl said many homeowners are choosing to invest in their properties to save on premiums.
"More and more people are considering the equity they have in their homes and are doing cash-out refis in order to cover the cost of the rising insurance as well as fix any-thing that is causing the price of their insurance to go up, such as securing a new roof." Pohl said.
"A 10- or 15-year-old shingle roof might still be in good shape, but it may be near the end of its life," Thorpe said. "They're going to certain homeowners and saying you've gotta replace your roof or we're cancelling you."
Roger Lynch, a long-time private client risk advisor with Brown and Brown Insurance on Beachland Boulevard, specializes in property insurance.
"I have the good fortune to insure many valued clients in both homes and condos on the barrier island and almost everyone is being challenged with significant increases at renewal for their policies," Lynch said.
Lynch said clients don't have to wait in dread for their renewal notice. There are multiple things educated homeowners can do to reduce their premiums.
"We have important recommendations," he said. "First, given water losses from pipe leaks from within the home (washing machine hoses, ice-makers, water supply lines) are the number one claim we experience, installing a water shut-off system is highly recommended. Many insurance carriers are now providing sizable discounts when such units are installed in the home."
Thorpe had some practical suggestions, too, based upon the quotes he's seen come back on homes for sale in the island market and items flagged as risky. He advised homeowners look into four-point safety inspections and examine their disaster plans because insurance companies want to see a solution better than boarded-up windows.
"They're looking hard at the armaments, are your hurricane shutters up to Miami-Dade code, or are you using plywood? Upgrading to armaments that are up to Miami-Dade codes, installing impact widows are both a way to reduce your risk," Thorpe said. "Fire safety is also a big one, they are looking at older electrical panels."
The cost of flood insurance, which used to be the least expensive component of property coverage, has also increased. Citizens Insurance, a state-run company and often considered the carrier of last resort for high-risk properties, raised rates significantly in October. The new changes are being dubbed Flood Insurance 2.0. Ratings were redistributed in an attempt to make costs equitable to property owners across the state.
"Which means the wealthy will pay more," added Greco. 
He relayed an experience last fall with a waterfront property he was insuring. The buyer's closing had to be delayed.  Prior to October 21st, their flood insurance would have been $550 per year. When their closing was delayed, the new policy quote was $11,000 per year. "You can imagine how I felt making that phone call." said Greco.
The Poganys reported that a home recently listed for sale – with a flood insurance bill of $500 per year – has seen that skyrocket to $5,600. Proximity to the ocean and cost to rebuild is the driving force in the rate increases. Now the Poganys, like Thorpe, are ad-vising buyers to get insurance quotes before writing up an offer to purchase.
Buying a home always involves some element of risk, but island residents who just want to stay put also are feeling the pain.
Central Beach resident Edward Mallia was shocked when his new insurance bill arrived three months ago. It had increased $1,700, bringing the total to $5,500. a year. He wrote the check but wasn't happy about it. He is investing in his home with other up-grades and is committed to continue living on the island, hoping reform will happen.
"This is the way it's going to be", he said. "But insurance companies have orchestrated a plan that is inflicting their agenda on people and is causing suffering in the process. I am in favor of adding legislation to control insurance companies."
Staff Writer Lisa Zahner contributed to this report.