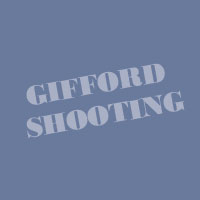 Gifford leader seeks independent probe of Black teen's shooting
STORY BY RAY MCNULTY (Week of August 18, 2022)

A longtime Gifford community leader is questioning the Indian River County Sheriff's Office's in-house investigation of the June 11 shooting of a 19-year-old Black man who deputies say grabbed a handgun and ran from a traffic stop in a residential neighborhood.
"There's no way I cannot question it," NAACP Indian River County Chapter President Tony Brown said last week. "They're calling it an internal investigation. In the 'hood, we call it the fox guarding the hen house. You've got the perpetrators investigating the perpetrators.
"The reality is going to be whatever they want it to be."
For that reason, Brown said he has asked the Florida Department of Law Enforcement to conduct an independent investigation of the incident in which four deputies fired more than 40 gunshots at Jamall Frederick as he tried to flee into a residential neighborhood.
Frederick, a Fort Pierce resident who in February pled guilty to a June 2021 auto burglary here and was sentenced to six months in jail and two years of probation, was shot up to seven times before he was arrested and taken to HCA Florida Lawnwood Hospital in Fort Pierce.
Brown, though, said it was "miraculous" that no one in the surrounding neighborhood was struck by a stray bullet – at least 36 shots missed their target – and he described the barrage of gunfire discharged by the deputies as "reckless endangerment" of his community.
"It was 9 o'clock on a summer weekend night when it was warm and school was out," Brown said. "This is a walking community, and you've got everybody outside, including children. It's a blessing no one was killed."
The Sheriff's Office has opened an Internal Affairs investigation, but, in accordance with agency policy, the deputies returned to duty after spending one week on paid leave for firing their guns.
Assistant State Attorney Bill Long said his office is reviewing the shooting.
According to a warrant affidavit written by Sheriff's Detective Luis Avila, the deputies who responded to the traffic stop at 45th Street and 31st Avenue fired at least 43 shots at Frederick after he grabbed a gun while exiting the car's backseat, broke free from a deputy's grasp and sprinted off into a vacant field.
Deputies, who had warned Frederick to not touch the gun, began firing immediately.
Knocked down by the first burst of gunfire – the affidavit states Frederick was struck "several times" – the wounded suspect stood up and continued to flee, prompting another flurry of shots from the deputies.
Frederick, who ran more than 150 yards and jumped at least one fence to enter a more residential area, attempted to hide in the carport of a home on the 4400 block of 31st Avenue, where he was found by a K-9 dog.
The affidavit states Frederick collapsed shortly after being captured by deputies, who provided emergency medical assistance until paramedics arrived. His gun, described as a "semi-automatic pistol," was later found in an empty field more than 100 yards south of the traffic stop.
Based on Avila's summary of detectives' interviews with the deputies involved in the shooting, Deputy Kevin Peach fired 22 rounds; Deputy Daniel Deighan fired 12; Deputy Shane Joerger fired five; and Sergeant Chris Lester fired four.
During those interviews, which were conducted six days after the incident, the deputies told Avila they feared for their lives and the safety of the community when Frederick grabbed the gun, which they believed he would use to shoot at them.
None of the deputies, though, could say that Frederick fired any shots.
Peach, who said in his interview that he was a combat tactics and sniper instructor in the Marine Corps before becoming a deputy, told investigators he fired his first shot because he saw Frederick grab the gun, adding, "He could at any time turn around and start shooting …" He said his military training taught him that, when someone takes up arms and poses a threat, "You eliminate the threat."
Deighan said he also saw Frederick grab the gun and fired his first shots after hearing a gunshot, believing it came from the suspect.
Joerger also said he didn't begin shooting until he heard gunfire, initially firing only two rounds.
Lester said that, upon hearing the gunshots, he first sought cover behind a patrol car and didn't shoot until Frederick had fallen, stood up and "started raising the firearm" in his direction. The affidavit did not attempt to identify how many shots the deputies fired after Frederick went down in the vacant lot.
When asked about their line of fire, the deputies described the nighttime backdrop as a wooded area, tree line or vacant field. Joerger said he yelled for the other deputies to stop shooting after seeing Frederick jump fences and run into an area where there were homes.
Brown, though, questioned not only the deputies' accounts – as well as Sheriff Eric Flowers' claim that Frederick turned to face the deputies as if to shoot at them – but also their tactics.
"We have a K-9 unit, right?" Brown said. "The K-9 unit followed the young man, found him and later found the gun. Why wasn't that phone call to the K-9 unit made before the 43 shots were fired? Why not use the K-9 unit instead of shooting indiscriminately in a residential neighborhood?"
Sheriff's Office Public Information Officer Lieutenant Joe Abollo did not respond to a list of questions submitted via email last week by Vero Beach 32963, which asked:
• How many times and where on his body was Frederick struck by the deputies' gunshots?
• Was Frederick's gun loaded?
• Did Frederick shoot at the deputies?
Flowers was copied on the email, but he didn't respond, either. He has said publicly that Frederick was shot four to six times.
Fort Pierce-based attorney, Reggie Sessions, who represented Frederick until last week, said his former client was hit "six or seven times" and was still recovering from his wounds.
"The Sheriff's Office's contention is that 43 shots were necessary, but that seems to be an awful lot of shots to take down one man," Sessions said. "I have a lot of questions about that. I also have questions about how long it lasted.
"The deputies say they were in fear for their lives, but they shot him seven times," he added. "They began firing immediately, then stopped, and then fired again. He's lucky to be alive."
In addition to violating the terms of his probation, Frederick has been charged with possession of a firearm by a convicted felon and resisting arrest with violence – both felonies – and he's currently being held without bond at the Indian River County Jail, where he has been incarcerated since leaving the hospital July 9. On Friday, Circuit Judge Dan Vaughn approved Frederick's request to change lawyers, and he's now being represented by Vero Beach attorney Brook Butler. His next court appearance is scheduled for Sept. 21.