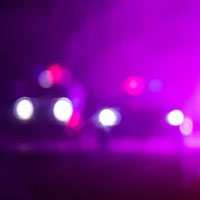 Arrest of driver in fatal crash expected soon
STORY BY LISA ZAHNER (Week of December 29, 2022)

The long wait is nearly over for John's Island residents seeking justice for their elderly neighbors whose car was struck from behind on A1A in Indian River Shores in May by a black Mercedes Benz heading in the same direction at a high rate of speed.
Chris Ingraham, an 89-year-old avid golfer, succumbed to his injuries from the crash and died at the hospital. His 82-year-old bride Frances was badly injured but survived the ordeal.
The driver of the Mercedes was also injured and taken to Lawnwood Regional Medical Center where a blood sample was taken as part of a crash protocol to determine if she was impaired by drugs or alcohol.
Shores Deputy Public Safety Chief Mark Shaw said officers have been working on the case for almost eight months with State Attorney Tom Bakkedahl's prosecutors.
"Her husband is a lawyer," Shaw said, adding that the husband has called at least twice asking for a status report on the case. "They know it's coming. He said she wants to turn herself in when we get the warrant."
In addition to analyzing the crash scene and processing both vehicles for evidence, Shores Public Safety officers tracked down the location where the suspect and her husband had stopped for drinks prior to heading north on A1A through the Shores.
They sent the hospital lab reports on the suspect's blood to a forensic consultant who is retired from the Neill-Chapin Regional Crime Lab at the Treasure Coast Public Safety Training Complex to be converted from a toxicity screen lab report in milliliters format into a blood alcohol level that police use to determine whether or not a driver is over the legal limit of .08.
Those blood-alcohol results are now part of a lengthy warrant affidavit that Shaw expects the State Attorney's Office to take before a judge in January.
In response to reports in Vero Beach 32963 about the ongoing crash investigation, witnesses who were on the road or nearby that evening have come forward to help officers reconstruct the sequence of events that led the tragedy just a short distance from the victims' home.
Officers have not been able to get the suspect's perspective on the crash, as Shaw said, "She won't talk to us."
Shaw would not reveal the suspect's name, or what charge the Shores Public Safety Department is pursuing.
Shaw and Chief Rich Rosell have kept in contact with the Ingraham family to make sure they understand why it's taken so long – nearly eight months – to build the case and ready all the evidence and documents needed to make an arrest.
Officer Wolfgang Weber, one of the detectives working on the case since May, just retired. Capt. Albert Iovino has been working with Weber on the case for some time for continuity, and he has now taken the lead in the investigation.