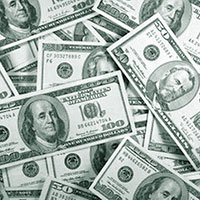 State grant money at risk from proposed bill
STORY BY LISA ZAHNER (Week of February 17, 2022)

Two bills have been introduced in the Florida Legislature that would disqualify municipalities like Vero Beach – which transfer utility revenues into their general funds – from state grants to pay for infrastructure projects.
According to the city's most recent budget, Vero Beach Utilities transfers $1,031,000 into the city's general fund in direct transfers, plus another $1,232,000 in what they call "General Fund Admin Charges," for a total of $2.36 million annually.
If the bills were to pass and become law effective July 1, Vero would presumably need to choose whether to continue the transfers and give up potentially tens of millions of dollars in grant money to fund the new $80-plus million sewer plant at the airport, or for any other utility or infrastructure project.
Stormwater grants could also be affected, as could grants for the expansion of the Septic Tank Effluent (STEP) system, and even the canal water reclamation project pending with John's Island to provide millions of gallons of reuse irrigation water to the island.
Rep. Randy Fine of Palm Bay introduced House Bill 621 in November, then in January Sen. Doug Broxson of Pensacola filed a companion bill, Senate Bill 1162, with identical language.
No committees have moved the bills  forward yet, so no committee staffers have analyzed the potential financial impact or scope.  But HB 621 should be heard first in the House by the Tourism, Infrastructure and Energy Committee of the Commerce committee. Fine serves on that subcommittee.
Sen. Debbie Mayfield did not respond to a message on Monday asking for her opinion on the Senate bill.
Mayfield is well aware of Vero's reliance on the general-fund transfer of utility revenues from her decade-long support of regulation or sale of Vero Beach Electric. The Florida Municipal Power Agency and the Florida Municipal Electric Association are likely to strongly oppose HB 621 and SB 1162.
Vero Utility Director Rob Bolton was out of the office and did not reply to questions about how the legislation might impact funding for city projects. City Manager Monte Falls, Public Works Director Matthew Mitts and Finance Director Cindy Lawson were all copied on the questions to Bolton but did not respond.
Indian River County bills utility customers in the unincorporated county a 6 percent "equalization charge" in lieu of a franchise fee, but neither County Administrator Jason Brown nor Communications Director Kathleen Forst responded to questions about whether that equalization charge would make Indian River County ineligible for grant funding under the provisions of HB 621 and SB 1162.
Indian River Shores Mayor Brian Foley on Monday said that he had read the bill. "Frankly it doesn't affect us (the town) because we have a valid franchise agreement and they (Vero) have to match the county's posted rates. The only way it would affect us is if there needed to be an upward change of the county's posted rates because that's what Vero has to match," Foley said.
"But it could have profound consequences for utilities everywhere who seek to use other taxpayer money like grants, and who transfer utility revenues into their general funds," Foley said.
The 2022 Florida Legislative Session began on Jan. 11 and is slated to wrap up March 11.