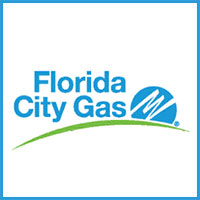 Work on island natural gas pipeline halted for lack of proper permit
STORY BY GEORGE ANDREASSI (Week of February 17, 2022)

Florida City Gas contractors apparently jumped the gun last week on digging a trench for a proposed natural gas pipeline to serve Indian River Shores.
Town Building Official Luis Martinez said he told the contractors to stop working after he noticed them digging a trench in front of The Strand on State Road A1A without the proper permits and approvals.
"I received a visit the next morning from a Florida City Gas representative and (he) assured me all work would cease," Martinez said Monday.
Florida City Gas would need a right-of-way utilization permit from the town to work along A1A, Town Manager Jim Harpring said. The town may require additional permits, depending on the scope of the construction.
The Town Council would also have to approve a utility franchise agreement with Florida City Gas to provide natural gas service to homes and businesses, Harpring said.
But the town attorney has not yet been contacted regarding the required agreement and Florida City Gas representatives have provided no timeframe for permitting and construction, Harpring said.
"The Town Council, staff and residents are all sensitive to any environmental impact (related to the pipeline)," Harpring said.
The proposed pipeline extension to the barrier island involves a partnership between Florida City Gas, a subsidiary of FPL/NextEra, and Chesapeake Energy Corp., said FPL spokeswoman Bianca Soriano.
Soriano said Monday she was not immediately able to provide any additional details about the proposed route of the pipeline through Indian River County or the timeframe for construction.
Pipeline representatives have also been in touch with government officials in Indian River County, Vero Beach and Orchid.
A contractor working for Florida City Gas, Peninsula Pipeline Company, has applied to the county for a right-of-way permit to extend a natural gas pipeline to the barrier island.
The 3.3-mile-long pipeline would run along County Road 510 in Wabasso from the vicinity of 58th Avenue to the barrier island, and then down A1A.
The beachside pipeline extension would serve homes from Windsor to the 17th Street Causeway, providing natural gas for kitchen stoves, outdoor grills, pool heaters and other appliances.
Florida City Gas has not yet submitted official plans or permit applications to Vero Beach or Orchid, but Florida City Gas representatives are scheduled to make a presentation to the Orchid Town Council on March 2, said Town Manager Cherry Stowe.
Vero Beach City Manager Monte Falls said the city may require Florida City Gas to obtain permits to install pipeline along road right-of-ways, depending on the location of the proposed route.
Marc Seagrave, director of strategy and business development for Florida City Gas, told Vero Beach officials the company is still in the process of lining up natural gas customers on the barrier island.
"We can … confirm that we have no pipeline routes for the central beach district designed as of yet," Seagrave said in an email. "Once we have determined what and where gas lines will be required to provide service to those requesting it, we will conform to all permitting requirements with Vero Beach and any other agency as required."