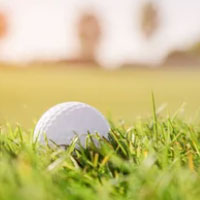 John's Island West golf course ranked No. 4 in Florida
STORY BY RAY MCNULTY (Week of July 28, 2022)

The oft-celebrated John's Island West golf course continues to impress industry experts who annually rank it among the nation's best, as well as one of the elite layouts in the state.
The latest recognition comes from Golfweek magazine, which earlier this month ranked John's Island's mainland jewel No. 4 on its 2022 list of the "Best Private Courses" in Florida, behind only the Seminole (Juno Beach), Calusa Pines (Naples) and Mountain Lake (Lake Wales) golf clubs.
John's Island West, in fact, ranked ahead of the lofty likes of The Bear's Club (No. 6) in Jupiter; McArthur (No. 9), Loblolly (No. 10) and Medalist (No. 12) in Hobe Sound; Trump International (No. 14) in West Palm Beach; and Floridian (No. 20) in Palm City.
Golfweek also included John's Island West in its 2022 rankings of the "Top 200 Residential Courses in the U.S." (No. 12) and "Top 200 Modern Courses in the U.S." (No. 58).
Last year, John's Island West was ranked No. 18 on Golf Digest magazine's "Best Courses in Florida."
"Appearing on these lists helps raise your stature as an elite club," John's Island General Manager Brian Kroh said last week. "It's just another reason to want to become a John's Island member."
Three other private, Vero Beach-area courses were included among Golfweek's "Top 200 Residential Courses in the U.S." – Orchid Island Golf & Beach Club (No. 107), Quail Valley (No. 126) and Windsor Club (No. 199).
Orchid Island General Manager Rob Tench said he appreciated Golfweek's recognition, adding, "It's a great golf course and a lot of fun to play."
Quail Valley General Manager Kevin Given, on the other hand, was puzzled by his course's appearance on the list, saying, "We are not residential," and that "not one person from Golfweek has even contacted us."
John's Island, meanwhile, isn't resting on its laurels.
The club's West Course, which was designed by famed architect Tom Fazio and opened for play in 1988, is currently undergoing a complete renovation that Kroh said will "take an outstanding golf course to an even higher level."
Located off 58th Avenue just north of County Road 510 in Wabasso, six miles from the John's Island club and community, and built on 300 acres along a natural sand ridge that provides stunning changes in elevation, the course design will not change.
However, Kroh said the course will be completely re-grassed – "for the first time in 20 years" – a new irrigation system will be installed and the grading on some holes will be restored, with all the work being done by Fazio's design company.
"The course was built on a very unique piece of property for Florida," Kroh said. "It's on the same sand ridge as Red Stick, The Moorings at Hawk's Nest and Indian River Club, which all enjoy a natural change in topography."
There are no homes on the course, which played host to the 2015 United States Golf Association Mid-Amateur Championship, but the clubhouse offers outdoor dining and panoramic views.
John's Island has two other courses on its barrier-island footprint, and Kroh said all three layouts are equally played by the club's members and guests. The West Course, though, is generally considered to be more challenging and has received more national acclaim.
According to Golfweek, the courses on its 2022 lists were judged by hundreds of raters who "continually evaluate" the layouts based on 10 different criteria, awarding points from 1 through 10, and then filing an overall rating.
The private-course list was restricted to private clubs that don't accept daily-fee or resort play.
The residential-course list focused solely on the golf courses and not the communities as a whole or other amenities.
The modern-course list provides the rankings of golf courses built from 1960 to the present.
No local courses were included on Golfweek's "2022 Best Classic Courses" list, which covers those built prior to 1960.