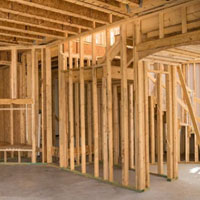 Will planned new home construction bring an early end to the real estate crunch here?
STORY BY STEVEN M. THOMAS (Week of March 24, 2022)

Is the real estate inventory crunch in Indian River County about to come to an end?
A quick look at the number of new houses, condos, townhouses, duplexes and triplexes planned or approved in the county stirs a sense of optimism.
Figures compiled by the Community Development Department show nearly 4,500 new single-family homes have been proposed but not yet approved, along with about 1,200 condos and townhomes.
In addition, the county approved another 2,595 lots or units in 2021.
That is 8,295 new front doors proposed or approved and in some cases under construction. While some are on the island, most are on the mainland.
And that number does not include subdivisions that were green-lighted in 2020, 2019 or earlier that are now being built – places like the latest phases of Waterway Village.
It does not include the 830-home Heritage Reserve subdivision in Vero where the developer hopes to begin construction by the end of the year, but which was first presented to officials many years ago and does not show up in current figures.
Altogether, it looks at first glance like there are well over 10,000 new places to live in the pipeline in Indian River County. So, please, enjoy a moment of optimism.
It won't last.
Despite the impressive number of paper houses and condos, brokers, builders and county officials shake their heads slowly when asked if new construction will end the inventory shortage any time soon.
"I can't predict the future but based on what I have seen during my years with the county, only about half of the proposed units will actually be approved and only about half of those that are approved will be built in the next year or two," said Ryan Sweeney, head of current development planning at the county.
"Whenever we have a hot market, the fluff factor increases," Sweeney added, meaning an increase in the number of people jumping into development who won't necessarily follow all the way through the arduous process from napkin sketch to handing over keys to a happy homebuyer.
"A lot of it is pie-in-the sky stuff," said Bill Handler, president of GHO Homes, who is building a dozen subdivisions in Indian River and St. Lucie counties, including several on the island. "This is the most challenging time I have seen to develop land and build homes. I don't think new construction is going to end the inventory shortage in the near future."
"Every new home helps," said ONE Sotheby's broker associate Michael Thorpe. "But there is so much pent-up demand and such a severe undersupply there's no way new construction is going to relieve the imbalance anytime soon.
"Even if most of the homes proposed were to come on the market, I don't think it would cure the problem we have. We are at a 50-year low in terms of our supply and it will take several correction years to fix that."
"The new homes you see being built out there aren't helping with the inventory problem for a lot of reasons," said Berkshire Hathaway agent Chip Landers. "Most of those under construction have already been sold. When you prospect with builders for homes to list, you are lucky if you get one spec."
With demand for houses higher than ever on the island and mainland, and prices rising at record rates, it seems like the obvious solution would be for established builders to simply ramp up their operations and build more houses. Double the number. Triple the number!
But there is no quick fix in that direction. Supply chain problems, material price fluctuations, labor shortages and long waits for permits have builders hemmed in, struggling to keep pace with current projects.
"Every builder I know is trying to build as much as they can to accommodate buyers, but it is a tough task with all the supply chain issues and other problems," said John Groza, who has projects going up and down the coast from Melbourne to Hobe Sound, including at Bridgepointe on Indian River Boulevard where he bought the remaining lots last year and is building six triplexes.
"Trying to get what we need to complete homes is like playing Whac-A-Mole," said Handler. "For a couple of weeks it was garage doors. We could not get garage doors to close houses to save our lives. We are begging and borrowing for concrete every day. Windows are a continuing problem. Appliances – forget about it! It is flooring. It is paint. It is everything!"
"With housing prices and rents going up, we have lost a lot of our labor force because they can't afford the housing in our markets," said Groza. "They are moving away to look for work in places where housing is cheaper."
"All builders would love to increase their output to meet this strong demand," said Karen Kicinski, co-owner of Lifestyle Homes which is building new houses at Bent Pine Preserve and two other subdivisions in Indian River County. "But I think many builders are trying to be as responsible as possible, taking care not to 'over promise and under-deliver' due to the uncertainty of the supply chain and rapid inflation."
Michael Orsi, owner of Sunfield Homes, who is developing Heritage Reserve near the Vero Beach airport, cites the age-old bugbear of builders – bureaucratic slowdowns – as another factor constraining an increase in the new home supply.
"It is like walking a gauntlet," Orsi said. "State requirements, county regulations, municipal rules – everyone takes a whack at you. We had to redo our traffic study, our turtle study and our surveys. It takes a long time to get approvals and permits. It is no worse here than anywhere else, but it's still an ordeal.
"Add that to everything else that is going on with the supply chain and inflation and you think you hear Rod Serling in the background saying we have entered another dimension we have never seen before. Next stop the Twilight Zone!"
Orsi said anti-growth sentiment is another factor slowing new home construction here and across Florida. "The municipalities don't want to grow exponentially, which is understandable, and you always have that sentiment among residents who say, 'Thank you for letting me in. Now please close the door.'"
That sentiment can lead to government boards and departments slow-walking new development. At the same time, the county building department is swamped with all the new projects that are underway, which results in long waits for inspections and building permits.
Sweeney said home production here is 10 times what it was during the slowest period of the great recession, but there aren't 10 times as many inspectors.
"Instead of two months, it takes three or four months to get a building permit," said Landers.
The disconnect here between the number of homes planned and the number built is part of a nationwide phenomenon. According to Housingwire.com, the annual rate of new home permits in February was a strong 1.9 million, but home completions lagged that number by more than a third, with only 1.2 million homes on track to be completed this year.
And yet there is some good news, too, about new construction and inventory.
As Thorpe said, "Every new home helps," providing a place for a family to live and put down roots. And there are some bright spots in the housing supply picture in Indian River County.
GHO Homes still has more than 20 single-family luxury homesites available in The Strand, and the county approved Handler's Seaglass subdivision last year across from the Disney Resort, where sitework is underway and 72 new homes will soon be offered for sale.
Just across the Wabasso Bridge, at route 510 and U.S. 1, the county approved Harbor isle in October, a 270-home subdivision by Divosta that will open for sales later this year.
Just last month, two builders bought land in Grand Harbor where they will be offering a combined 64 new homes, and, according to Thorpe, there is strong interest in another Grand Harbor parcel where an additional 78 houses can be built.
The county last year approved Venetian Grove, a 900-unit subdivision near the Vero Beach Outlet Mall being built by Coral Gables developer, The Kern Company.
Three other mainland subdivisions with more than 500 homes each are in the proposal stage and Orsi is moving ahead with his 830-home Heritage Reserve, where he hopes to begin construction by the end of the year.
"We are still forging ahead," Orsi said. "It takes the patience of a saint sometimes, but what are you going to do? We have chosen this profession and you just have to go with the flow as best you can and get some houses built. Somebody has to do it!"
Despite the severe shortage of homes and all the obstacles to building new product fast enough to keep up with demand, "new home construction does have potential to help with inventory shortage, especially for homebuyers who have the flexibility to wait to move into their new homes," according to Kicinski.
"For those buyers who are not in a huge rush to get into their new home, new construction is a great option as the buyer will ultimately get a brand-new home tailored to their wishes and needs.
"To the extent the builder has the means to do so, some builders are also building spec homes or 'quick move-in homes' in communities, which also has the potential to ease the pain of the inventory shortage."
Kicinski said Lifestyle will deliver between 80 and 100 new homes this year, while Groza expects to complete about 70 homes on the Treasure Coast in 2022. Handler said he will complete between 200 and 250 houses, most in Indian River County, and dozens of other builders and developers, large and small, are chipping in. Their efforts won't end the inventory crisis, but they'll make it at least a little less severe.