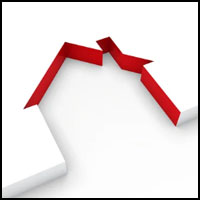 Good news, buyers: Housing inventory increase bringing island real estate market into balance
STORY BY STEVEN M. THOMAS (Week of September 8, 2022)

Housing supply and demand on the barrier island have bounced back into better balance as the real estate market moves into a new phase after an unprecedented two-year boom.
Single-family inventory on the island hit a historic low in March when there was a mere 30-day supply of homes. Four months later, at the end of July, there was a 6.8-month supply of houses for sale in 32963, according to detailed information provided by Scott Reynolds who leads the Reynolds Team at Compass.
"Six percent is usually considered a balanced market," said Reynolds. "So at 6.8 we are actually edging into a buyers advantage in some parts of the market."
Other island brokers pull slightly different numbers from their data but all those who spoke with Vero Beach 32963 agree there is now at least a 5-month supply of homes for sale on the island.
"Month's supply represents the burn rate," said broker-associate Sally Daley, leader of the Daley Team at Douglas Elliman. "It says how long it would take to sell all the existing listings if no more came on the market.
"There is a 5.9-month supply right now, which means we are approaching a balanced market," Daley added.
Of course, it is not quite that simple. Daley, Reynolds and other island real estate professionals are quick to note there are many pockets and strata in the island market, and the buyer/seller advantage seesaws from neighborhood to neighborhood and from one price level to another.
"There is a lot of activity for houses priced $2 million and under, but the upper end of the market has gotten quiet," said Reynolds.
For instance, according to data from market research firm Trendgraphix provided by Reynolds, the $1-million to $1.5-million segment on the island is still a seller's market. Demand for those homes is such that sellers can command strong prices and get favorable terms.
But the $1.5-million to $2-million price range is neutral – with power balanced between buyer and seller – and the $2-million to $3-million segment has become a buyer's market in which house-hunters can begin to push for terms they want and bargain for a lower price.
Daley said specific housing "types" also can create their own market.
"Look at riverfront," she said. "There is nothing on the market. There are like four houses priced from $2 million up to $7 million. That's it."
That scarcity tends to create a seller's market for riverfront homes, regardless of price level. If buyers are boaters and want to be on the river, they don't have many choices, which gives sellers leverage.
Conversely, having many homes in a housing category can push power back toward buyers. There are 20 homes for sale in Central Beach, for instance, according to Realtor.com.
All those houses – which are spread out between Iris Lane and Live Oak Road, mostly west of A1A – create competition for sellers.  And they give buyers who want to live in that neighborhood more options than they had in March – and maybe some bargaining power.
At the same time, most homes in Central Beach are priced below $1.5 million, which puts them in an overlapping seller's market!
Home condition and features also create sub-markets.
"If a house is in good condition and priced right and also has something extra – an X-factor such as a beautiful guest house or swimming pool or great location – those houses go immediately with multiple offers," Daley said.
So it is a seller's market for those homes.
But a similar house that needs work probably is in a buyer's market – even if you can see it from a house that sold in a day.
Overall, the increase in inventory is good news for buyers who now have more choices and face fewer bidding wars, but what does it indicate about the market as a whole and what is coming next?
No one knows for sure.
As luxury buyers return from long-delayed overseas vacations and kids go back to school, the U.S. real estate market and overall economy feel like they are "on shifting sands," according to Forbes.
"On one hand, there are signs of a weakening economy as the gross domestic product (GDP) has declined for two consecutive quarters, which some economists say indicates a recession. But on the other hand, the job market and consumer spending are still strong."
Inflation, higher interest rates, a volatile stock market, domestic political turmoil, uneasy international situations and record-high home prices all have weighed on buyer demand. Here and around the country, the number of home sales is down and appreciation has slowed.
But prices continue to register strong year-over-year gains and a number of top housing forecasters recently upped their expectations for 2022, according to a report provided by Daley.
Fannie Mae, which projected a 7.6 percent increase in U.S. home values in January, now forecasts a 16 percent gain. The National Association of Realtors said 5.1 percent at the start of the year but now expects home prices to increase 11.5 percent in 2022.
Island agents and brokers are mostly optimistic, seeing the summer slowdown as part of a natural real estate cycle.
They point out that Vero's magnetic pull on buyers has not diminished and generally expect a good season ahead for real estate. They do not expect prices to significantly weaken.
"The last two summers during the boom were anomalies," said ONE Sotheby's International Realty broker-associate Michael Thorpe. "This summer slowdown was more like a typical pre-pandemic summer. The acid test of what the market is going to do will come in October and November."
"We had a good summer and based on the inquires I'm getting, I think we will have a fantastic season," said Cindy O'Dare, also a broker-associate at ONE Sotheby's.
O'Dare said she has had recent inquires for ultra-luxury properties from South Florida, California, Chicago and as far away as England. "These are people who know they want to be in Vero."
"The sky is not falling," said Daley. "Even with the increase in inventory, we still have only about 25 percent of the normal, pre-pandemic number of homes for sale," which provides strong price support.
"Demand took a bit of a pause over the summer but the drivers pushing buyers to our market haven't changed. Buyers still want low taxes and a great quality of life, and with the ability to work from home they want to come to Vero," which continues to gain cache as a real estate destination.
Like O'Dare, Daley expects a good season and said she's already seen signs that the market is picking up.
"The market has changed substantially in just the past two or three weeks," she said. "More inquires and action. I have five houses I am prepping to list in September and that is just me, one agent. What is happening now won't show up in the numbers for 60 or 90 days."
Island developer Yane Zana said he has seen the same sudden uptick in calls from buyers interested in oceanfront properties he is building on the island. "It happened suddenly in the past couple of weeks," he said.
"We will never see pre-pandemic prices again," said O'Dare. "We have settled at new benchmark. We were always undervalued and have now caught up with the big markets in South Florida, which has become a major source of buyers for the O'Dare Boga team. They love Vero. They can't believe a place like this still exists."
Coming from an intense urban environment in Miami, Fort Lauderdale or West Palm, buyers tell brokers they feel a tangible sense of relief when they cross the bridge onto Vero's low-rise island.
"This is a good time to buy and a good time to list," O'Dare said. "If you are thinking about selling, get your home on the market in October and get ready for a bang-up season. I think it is coming."