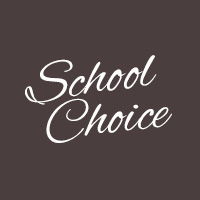 Voucher increase seen as boost for private schools
STORY BY LISA ZAHNER (Week of April 6, 2023)

A controversial new law puts a private-school education within financial reach of hundreds or potentially thousands more Indian River County students this fall, as the expansion of Florida's school choice vouchers makes every school compete for students.
Gov. Ron DeSantis signed into law House Bill 1 last week expanding the state's successful school choice program to allow any kindergarten through 12th-grade student who is eligible to attend one of Florida's public schools to apply for a scholarship worth about $7,700 per student to pay for tuition and fees at the school of their parents' choosing.
Should the private school cost more than $7,700 or whatever the final per-year amount of funding turns out to be, parents would be responsible for the balance.
St. Edward's School, the barrier island's only private school, already accepts school choice scholarships for students with unique abilities and financial need, so it would be in the pipeline to be referred students eligible for the expanded Florida Empowerment Scholarship.
"We already have a constantly evolving, robust marketing plan in place that focuses on the Saint Edward's School experience. We cover many different marketing funnels to reach the greatest number of families in our community and beyond," said Director of Marketing Monica Jennings.
With a current enrollment of 263 students in the lower school, 157 in the middle school and 210 in the upper or high school, St. Ed's has a long-standing reputation as the county's premier college-preparatory school for those who can afford it, so the school has benefitted from the influx of people buying property in upscale neighborhoods and making Vero their new home.
"Our boost has actually already happened with the influx of families moving to Vero Beach over the last two years. We're in a bit of a 'wait and see' moment as this legislation evolves, and we're ready to welcome students and families who go through the admission process and fit the mission," Jennings said.
"We do have openings for next year in select grades, and we anticipate full enrollment by the time the 2023-24 school year starts in August."
Vero students who have come up through the Catholic school system have a decision to make when it comes to high school – travel north to Melbourne or south to John Carroll Catholic High School in Fort Pierce.
For most barrier island families, John Carroll is a shorter commute. The school is growing, with 384 students enrolled this year, 412 students signed up to attend next year and a waiting list for freshmen.
"With the passing of this bill ... families will have more options to determine what school choices will be best for their students," remarked Gary Gelo, superintendent of schools for the Diocese of Palm Beach, on behalf of John Carroll. "Our diocese is proud to continue its vision of growing its schools through having a strong Catholic identity and mission, academic excellence, leadership and governance, along with operational vitality."
The long-standing voucher program had been limited to certain groups of students – children with a valid Individual Education Plan, certain at-risk kids, very low-income students, and the children of law-enforcement officers and the military. Siblings of students receiving the school-choice scholarships have also been considered for funding that would place children from a family in the same school.
Certain low-income students have also been awarded $750 per year for transportation costs if the school of their choice is some distance from their home.
Participation in certain portions of the voucher program had been capped at one percent growth per year, leaving qualified special-needs students on a waiting list. The expanded eligibility signed into law a week ago eliminates the waiting list for those families and opens the opportunity up to all children regardless of family income or ability.
Though there is no financial need criteria for the new vouchers, the first priority will be students whose families' income is up to 185 percent of the poverty level or less than $52,000 for a family of four. The next priority tier is students whose families' income is up to 400 percent of the poverty level, or less than $111,000 for a family of four. After that, more affluent students will be considered.
Florida Senator Debbie Mayfield, who represents Vero's barrier island in Tallahassee, sent out a message last week praising the new law, calling Florida "a leader in school choice."
Mayfield and the other state leaders who pushed the bill through the legislature cited a variety of reasons why parents might want to opt for a private or homeschool program, ranging from rigorous academics and smaller class sizes, to extracurricular activities and religious education.
"If parents don't like what's been taught to their children in school, then they should have the choice to send the child to a different school," Mayfield said.
The law extends the length of time for teachers to finish course requirements and convert temporary teaching certificates to permanent certificates from the current three years to five years. It also impanels a group to look at eliminating outdated, needless or overly cumbersome regulations that govern public school teachers and schools.
DeSantis said House Bill 1 will work hand-in-hand with generous teacher pay raises in the coming school year's budget that takes effect July 1 to improve Florida's public schools. DeSantis said the expansion of school choice means all schools – public, charter and private – will need to innovate and perform to attract and keep students, and their dollars.
"They either offer a product people want, or they don't," DeSantis said, adding that Florida's schools need to be a place where every child can succeed, regardless of income, race or family background.
Teachers' unions have opposed any expansion of school-choice vouchers, and so has the Florida Policy Institute, which decried the bill signing in a dramatic statement. Concerns focus on the fact that budgeted funds normally paid on a per-student basis from the Florida Department of Education to county school districts to help run their schools will now go to private schools, or to homeschool families.
Instead of recognizing that all families pay taxes into state and county coffers to support public schools, even those whose children do not take up a seat in public school, detractors of the expansion of school choice don't feel middle or upper-income families should get tax dollars back in the form of vouchers.
"By opening up the floodgates of funding to private education, including by giving vouchers to the wealthiest families in the state, HB 1 presents a significant long-term risk to the funding for our public schools, which currently educate 87 percent of K-12 students in Florida," the Florida Policy Institute said.
School-choice scholarships can be used to fund hybrid private-school/homeschool programs where students attend a private school two or three days per week and are homeschooled the balance of the time, or to pay for homeschooling expenses.
If a student does not use all of his or her scholarship for full-or part-time enrollment in a private school, the money can also be used to pay for private tutoring, or to purchase homeschool curriculum materials or assistive technology.
Florida's population has grown by more than 700,000 people since the 2020 U.S. Census and is now 22.6 million and adding on average about 900 new people per day. Projections estimate Florida will grow by another 3.5 million people by 2030, followed by another 3 million by 2040, putting the population at just less than 29 million people. That's about a 30 percent increase from 2020 figures.
The state's new voucher program – derided for stripping public schools of needed funding – could make public school class sizes more manageable and reduce the need for new schools and portable classrooms. Presumably that would save money in the long run, and allow capital funds to be used for refurbishing existing school buildings.